Summer is around the corner and vacation rental property owners are scurrying to get their homes in tip-top shape for the season. Â Owning a vacation rental property can be very profitable, but it's also a big investment. Â That's why its important to to protect it from natural disasters, human threats and household malfunctions. Â Fortunately, technology is on the side of rental homeowners these days and there are many affordable devices for remotely monitoring and controlling important household functions from afar using a smartphone. Â Priced at under $300 each, these devices provide top-notch protection and control, without breaking the bank.
Know if Smoke or CO Detectors are Alarming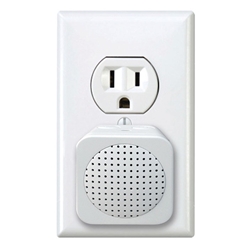 If both you and your tenants are out, how will you know if the smoke or carbon monoxide detectors in your rental property are activated?  With a Kidde RemoteLync Smart Home Smoke/Carbon Monoxide Alarm Monitor, you will.  RemoteLync "listens" to existing smoke and CO alarms all day, everyday, and automatically sends an alert to your iPhone or Android-compatible smartphone or tablet if one of these alarms goes off.  It can even be programmed to call 911. One RemoteLync covers an average-sized home. Plugs into a wall outlet and communicates via the home's wireless router.  Around $100.
Bonus Feature:Â  Patented technology distinguishes smoke and carbon monoxide alarms from background noise to reduce the chance of a nuisance alarm.
Control Heating and Cooling Remotely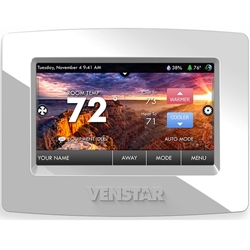 The cost of energy is a major expense for a rental property, but how can control the thermostat if you're not there?  What you need is a remote-controlled programmable thermostat like the Venstar ColorTouch that allows you to monitor and control the heat and central A/C from anywhere via your smartphone or computer.  With a Venstar ColorTouch, you'll be able to pre-heat or pre-cool your house before tenants arrive…which they will surely appreciate!  You can also adjust the temperature if a tenant checks out and forgets to lower the heat or turn off the A/C.  Around $170.
Bonus Feature: Â ColorTouch lets you limit temperature highs and lows and restrict access via a passcode.
Protection from Damaging Water Leaks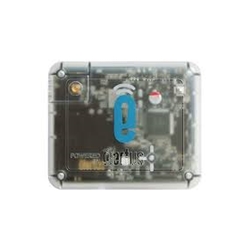 Whether they're caused by plumbing problems or weather, water leaks in a home can be catastrophic and destroy walls, flooring and furniture. Â With an Elertus WiFi Smart Sensor and some strategically-placed flood sensors in leak prone areas you can monitor your vacation rental property remotely for unwanted water. Â If there's a leak or flood, Elertus will send you a text message or email alert. Â Small and wireless, the battery-powered Elertus connects to any WiFi network can accept up to two water sensors and comes with built-in temperature, humidity, motion and light alerts. Â Around $190.
Bonus Feature:  Elertus can also be used to monitor for other conditions including temperature, humidity, movement and light and will alert up to 5 people.
Outsmart Burglars and Intruders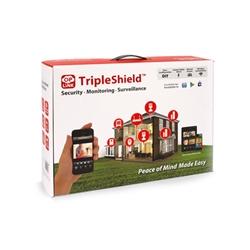 Guarding against intruders is a priority for rental property homeowners, especially when the house is unoccupied, but professional installations can be expensive.  A DIY wireless security system like the Oplink TripleShield is the affordable alternative.  You control the Oplink TripleShield system with your smartphone or tablet from wherever you are.  If there is activity at your house, the system sends alarm notifications directly to your smartphone, tablet and/or landline phone.  TripleShield is simple to install and saves homeowners money all around, beginning with the initial cost of the equipment.  You do the setup so there are no expensive installation costs.  And there's no mandatory monthly monitoring fees either.  The starter kit includes two compact IP video surveillance cameras that double as motion detectors and have built-in microphones and night vision.
Bonus Feature:  The Oplink IP camera goes into auto-record mode if it senses an intruder and saves the video on CPU's memory in case you need it for legal evidence.
Summary
Having the ability to protect and control your vacation rental property remotely doesn't have to be expensive or difficult. Â All of the devices discussed here are affordably priced and simple to install. Â For even more peace-of-mind, here are some other ways to use technology to protect your rental property from afar: