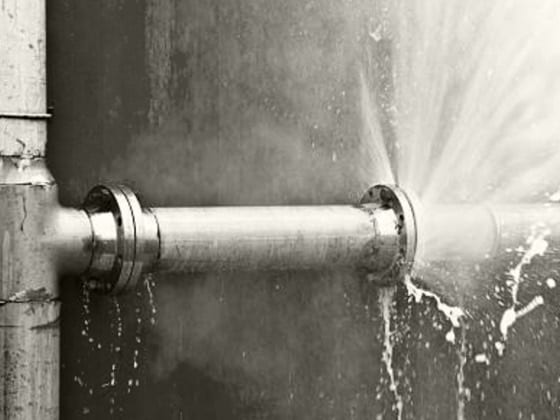 Water damage from leaks or broken pipes is a concern for every homeowner at any time of year, and it can be an even bigger worry as spring's arrival brings melting snow and ice and plenty of rain. If your home has a sump pump, you'll also need to monitor the water level and be on alert for malfunctions or power outages.
The smallest leak or flood can become a major headache, resulting in thousands of dollars in damage to your home, furniture and personal belongings. Investing in a water alarm is one of the most effective ways to prevent serious water damage, mold and mildew.
Where to Use a Water Alarm
Water alarms can be used to detect leaks caused by both plumbing and non-plumbing problems, such as a leaky roof or basement flood. Place alarms in areas around your house or apartment that are susceptible to leaks from natural causes, such as rain, melting snow and ice, or freezing temperatures. The attic, basement, crawlspace and garage tend to be the most vulnerable locations.
It's also a good idea to use water alarms where you have old plumbing or leak-prone appliances like hot water heaters, washing machines, toilets and whole-house humidifiers.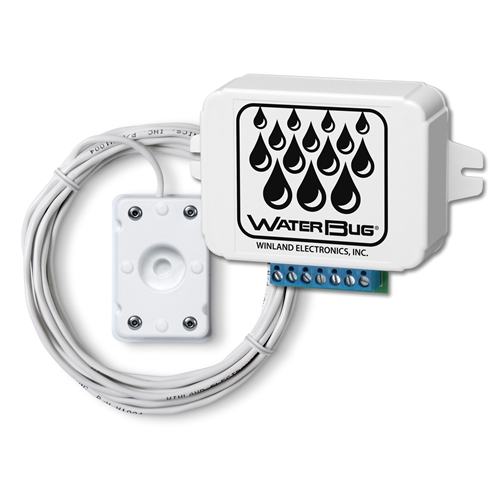 Alarms for Local Leak Detection
A water alarm with local leak detection offers homeowners an easy and affordable way to get advanced warning that there's a water potential problem. When the alarm's moisture sensor gets wet, it sounds a loud alarm such as a siren or loud ringing or beeping.
Popular models include the WaterBug 200 Water/Flood Sensor. The unit includes one standard surface sensor, but it can monitor as many as six sensors up to 100 feet away. If you travel frequently or own a vacation cottage or cabin, consider choosing the WaterBug 350. This model operates on a 9-volt transistor battery (not included) and can be connected to alarm panels, bells, and dialers like the Sensaphone 400 Cottagesitter, a phone-based alarm which lets you check in and adjust settings remotely.

The WaterSiren Pro Water/Flood Sensor, which will notify you quickly if water is detected by the attached water sensor. It has a 90-decibel alarm and is ideal for use in a sump pit, behind appliances, on basement floors or under water heaters. The WaterSiren Pro can also close or open an alarm contact which can trigger an alarm system or a telephone dialer such as the TempAlarm Dialer Pro, which calls up to three phone numbers if you have a water leak or the power goes out.
Sump Pump Alarms Alert You to Malfunctions
If your home has a sump pump, it won't operate if there's a power outage or a mechanical failure.  It's a good idea to include a sump pump alarm to warn you that the system is not functioning and the water level in the sump pit is rising.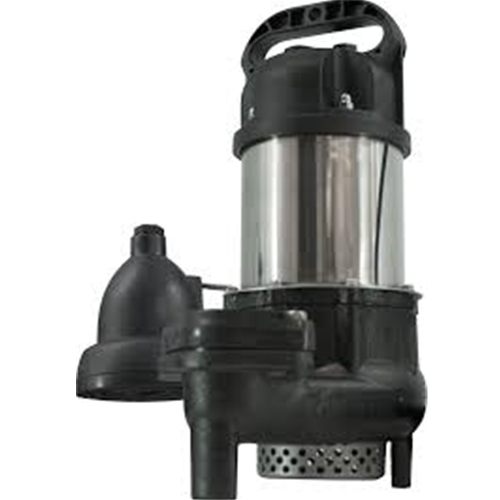 Some sump pump models come with built-in high-water alarms, like Metropolitan Industries' Ion StormPro WC33i 1/3 HP Sump Pump or Ion StormPro BA50i 1/2 HP Sump Pump with 6″ Ion Digital Controller. Both models are durable, high performance, primary sump pumps for protecting basements and crawlspaces against flooding. The WC33i is capable of removing 44 gallons per minute at 10' levels to handle high water in-take situations, while the energy efficient BA50i pumps 65 gallons of water per minute at 10'.
You can also purchase a controller separately. The Floodfree Pump Control and Alarm has an audible local alarm that warns you before flooding occurs, and it can be hooked up to a dialer or security system for remote warning. The Floodfree sensor is not affected by pump movement, oil, grease, soaps, turbulence, foaming, or flow rates, making it extremely reliable in any environment.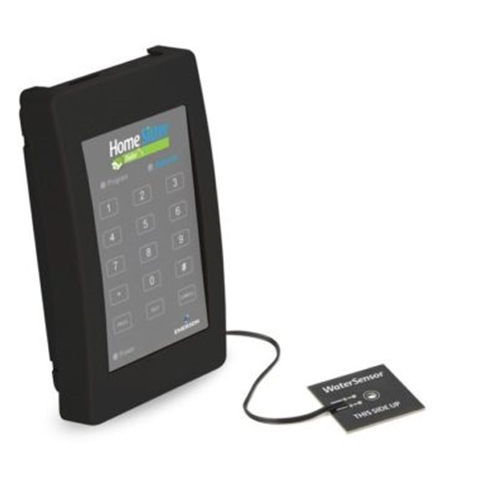 Get Notified of Water Leaks When You're Away from Home
With a local water alarm, someone needs to be present to hear the siren and react. For those who want to be notified of a problem when they're not home, there are water alarms that send out alerts via a phone call, text message and/or email. The HomeSitter Temperature, Water, and Power Alarm (HS-700E) will protect your home from damage caused by water leaks as well as temperature extremes or power failures. It includes a remote wired water sensor that will sound an audible alarm and call up to three telephone numbers using a landline phone connection. Set-up takes only a few minutes and there are no monitoring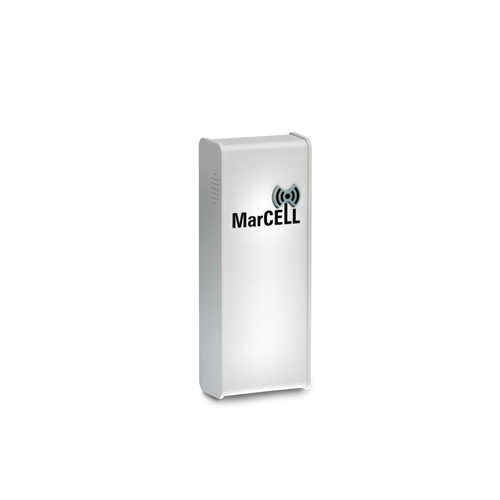 fees or installation costs.
With the MarCELL Cellular Connected Monitoring System, you can monitor your home  or vacation property remotely from any computer, Smartphone or tablet – no phone line or internet connection required. Combine the system with remote wireless water sensors (SPucks®) to monitor for water leaks; if there is an issue, you will be notified immediately via text, email and phone call alerts.
More About Water Leak Detectors
Any of these water leak detectors will help protect your home, furniture and belongings from water damage. There are also appliance-specific solutions that can detect a leaky hot water heater or washing machine, as well as automatic water main shut-off systems to protect your entire home. This comparison chart provides an overview of the different types of systems available. Or contact the experts at DIYcontrols for help choosing the water alarm that's right for you.