Installing a freeze alarm in your vacant home is a great way to avoid the cost and mess of frozen, bursting water pipes, but how does a homeowner go about choosing the best freeze alarm for their particular situation?  With the wide range of freeze alarm models on the market today, choosing one can be confusing at first.  The trick is to begin by looking at the communications options available where you live.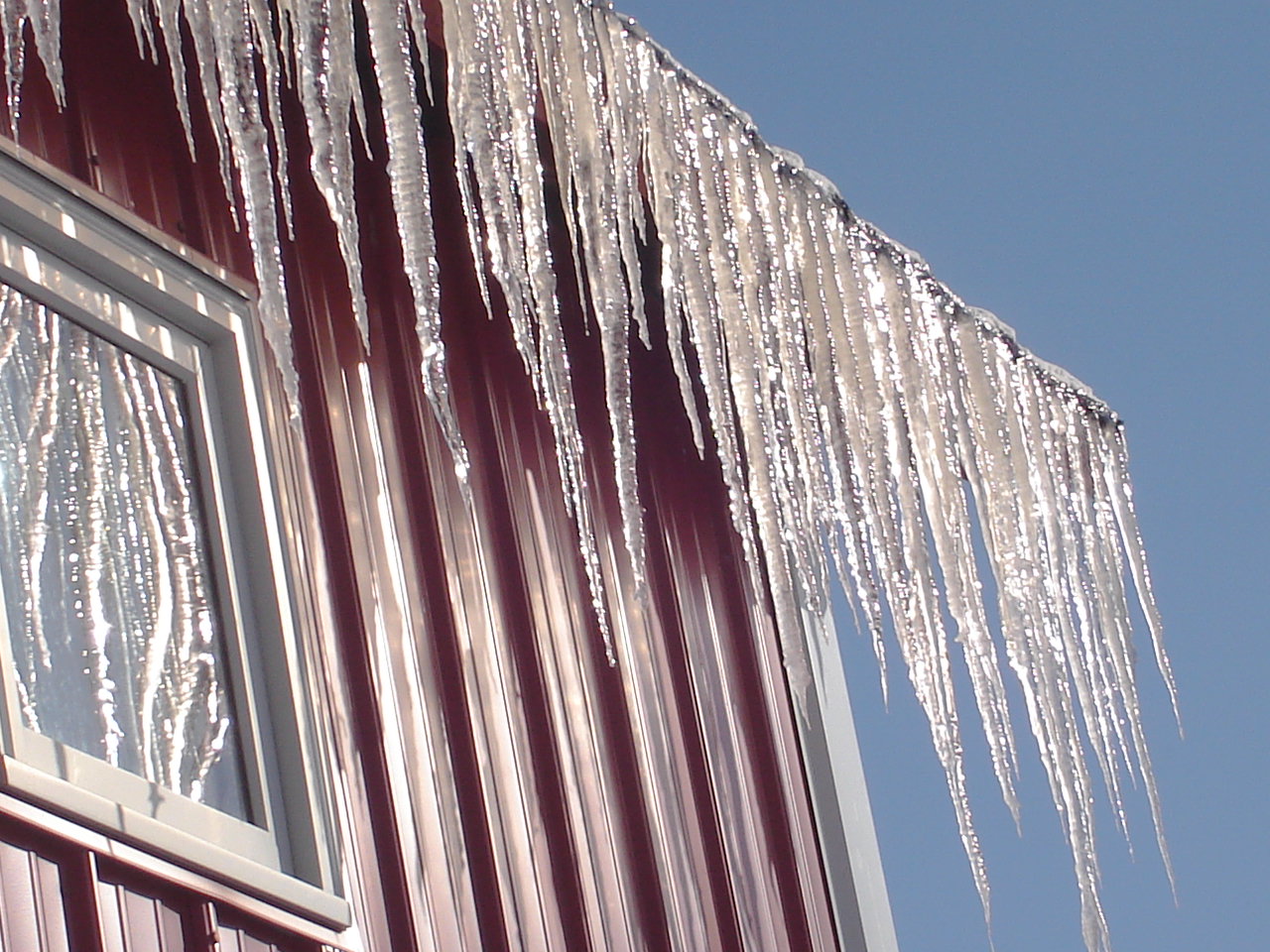 Freeze Alarms Need to Communicate
The whole point of having a freeze alarm in your home is to receive advance warning that the inside temperature is dropping, allowing you or someone else to intervene before the pipes begin to freeze, crack and spray icy cold water all over your walls, floors and furniture.  But in order to send you that warning message, your freeze alarm needs a way to communicate.
The communications options available are:
Telephone (Landline)
Cellular
Internet / WiFi
Important Considerations
As you mull over which communications method you prefer, be mindful of the two considerations below, either of which may ultimately dictate your decision.
Ready Availability — Since you'll want your freeze alarm to be able to send emergency warning messages 24/7, it's critical that you choose a means of communications that is readily available at your location.  For instance, if you select a cellular freeze alarm, you need to confirm that there is a strong, steady cell signal at your location.  Many rural sites do not have reliable cell phone service.
Service Must be On — Regardless of which communications method you choose, the service must be kept on during the months you want your freeze alarm to operate.   If you're like many vacation homeowners who turn off their landline phones during the winter, then a landline phone-based freeze alarm won't work unless you pay for phone service in the off-season.  Conversely, if want to use a WiFi freeze alarm, remember that your Internet router must be kept on at all times.
A Closer Look at Each Option
Telephone (Landline)
A telephone-based freeze alarm uses a dialer to send out phone call warning alerts via a landline phone connection.  Depending upon the model you select, the telephone notification you hear will either be a beep, a pre-recorded voice or a recording of your own voice.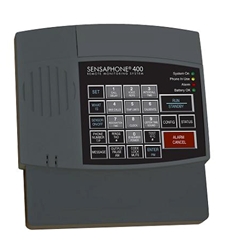 Basic phone-based freeze alarms, like the FreezeAlarm Dialer FA-700, perform limited functions but are the most affordable.  More feature-rich phone-based freeze alarms, such as the Sensaphone 400 Cottagesitter, will recite the actual temperature in the room and can call multiple phone numbers.
Cellular
Homes without a landline phone connection may be able to use a cellular freeze alarm as long as there is reliable cell service in the area.  There are three ways a freeze alarm can communicate via a cellular phone signal:
1)  Cellular Terminal – Any phone-based freeze alarm can be connected to a cellular terminal.  A cellular terminal is a device with an antenna that provides instant cellular connectivity and a dial tone.
The Cellular Freeze Alarm: Basic is a ready-to-go kit that includes a freeze alarm and a cellular terminal.
2)  Stand-Alone Units – A stand-alone cellular freeze alarm is an off-the-shelf cellular solution that does not require any additional equipment (i.e., a cellular terminal) to operate.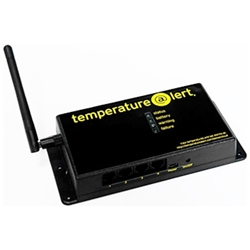 The DIY Cellular Alarm for Homes, for example, is a very affordable cellular freeze alarm that can send text messages to up to three cell phone numbers.
The Temperature@lert Cellular Edition is a more advanced stand-alone option that sends out notifications via phone call or email, in addition to text message.
3)  Bluetooth – Instead of a cellular terminal, the Bluetooth Cellular Freeze Alarm kit combines a Sensaphone 400 Cottagesitter with an Xlink Bluetooth Cell Phone Interface unit that dials out through your cell phone.
Note that the cellular freeze alarm you choose must be compatible with a cellular service provider in your area (e.g., Verizon or AT&T/T-Mobile).
Internet
If your house has a high-speed Internet connection and you prefer to receive temperature warnings by email or text message to your smartphone or PC, an Internet freeze alarm is the answer.  Some of the newer Internet freeze alarms communicate via WiFi, like the Temperature@lert Wi-Fi Edition, so set-up is simple with no Ethernet cables to connect to your router.  Some more sophisticated models (often called "Internet Thermostats") interface with your home's HVAC system and allow you to adjust temperature remotely and add optional sensors to detect motion, water leaks, sump pump levels and humidity levels.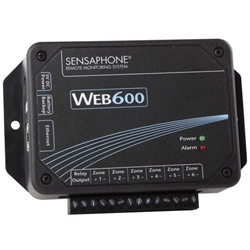 For a very basic Internet freeze alarm, the La Crosse Alerts Online Detector with Temperature / Humidity System monitors for water presence, temperature and humidity.
At the other end of the spectrum is the Sensaphone Web600, a completely stand-alone unit that features a built-in web server that provides quick and easy access to programming and status for up to six monitored conditions.
Next Steps to Narrowing Down Your Choice
Once you've chosen a communications method for your freeze alarm – landline phone, cellular or Internet — you'll want to look more closely at each freeze alarm's features and functions.  The article "Selecting a Freeze Alarm in Five Easy Steps" will walk you through that process.