Shopping for a gift that is unique and within your budget doesn't have to be hard when you use this list of perfect holiday gift ideas.  All of the items we chose for this article are affordably priced, ranging from as low as $15 and on up to $100.  In addition, all of these holiday gift ideas are truly unusual and we guarantee that your loved ones will find them to be extremely useful!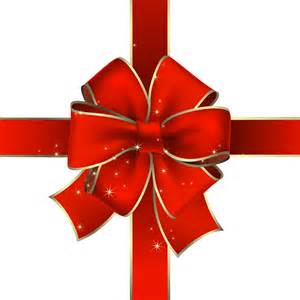 Under $25
For: Â Any Home with a Dishwasher
FloodSafe® Braided Stainless Steel Dishwasher Connectors are a great addition to anyone's kitchen.  Use them to replace old dishwasher hoses that can crack and burst and cause catastrophic flooding.  FloodSafe Hoses turn off the water supply to the dishwasher automatically when an excess flow of water is sensed, before there's messy water damage.  Since they have no mechanical moving parts, FloodSafe hoses need no power source and last for years and years.   Easy to install in 10 minutes.
For: Â Families with a Clothes Dryer
LintEater Dryer Vent Cleaning System is a novel gift that will keep families safe from dryer vent fires caused by a build-up of lint that blocks the flow of air and results in excessive and dangerous heat.  The LintEater system makes cleaning the vent hose quick and easy, reducing the risk of a fire. It also makes dryers run more efficiently, reducing monthly electric or gas bills.  Pair it with a LintGard Dryer Safety Monitor that indicates when the lint buildup is reaching dangerous levels.
For: Â New Drivers and Not-So-Good Drivers
Park Right Ball-on-a-String  is a clever invention that helps guide drivers into the garage and creates a flashy light show when they park correctly!  Attaches easily to the garage ceiling and comes complete with an eyehook, 8-foot line and 3 replaceable batteries.  Great for teen drivers and anyone else who needs a little help parking in a garage.  Add a set of Park Right bumper guards to protect car and walls.
Under $50
For: Â Anyone with a Cell Phone
Datexx PowerNow Buddy is the most reliable portable iPhone or Android smartphone battery charger you can buy. PowerNow Buddy holds 97% of its charge after one year, compared to only three months for competitive chargers. Its 2400 mAh lithium-ion rechargeable battery charges a smartphone in under 3 hours.  PowerNow Buddy doubles as an LED flashlight and recharges itself using an USB/AC adapter in 6 hours. Comes in 4 colors.
For: Â Remote Control Afficianados
SimpleHome Smart WiFi Plug with Energy Monitor lets homeowners or renters control any plugged in device, lamp or appliance from anywhere in the world using their smartphone and special app.  Users can set weekly schedules to have the device turn on and off to help save energy or deter thieves.  Also monitors the amount of energy being used by the connected device.  Communicates via Wi-Fi and includes an outlet plug and two USB ports for charging devices.
For: Â Homeowners with a Curbside Mailbox
Dakota Alert 1000 Series Wireless Mailbox Alert Kit is the surefire way to know exactly when the daily mail has arrived.  The moment the postman opens the mailbox, the Dakota Alert receiver inside the home plays a tune to signal that mail has been delivered. Both the transmitter and receiver are battery-powered and wireless, so installation is easy. Works up to 1,000 feet away.  This is great gift for seniors or anyone who has a long walk out to the mailbox.
For: Â Deep Sleepers and the Hard-of-Hearing
The Sonic Alert Traveler is the compact traveling alarm clock that features both an extra loud 110dB alarm and a vibrating bedshaker to awaken even the deepest of sleepers.  Because it is silent, the bedshaker can be used to rouse one sleeper while another person continues to snooze.  Comes with a built-in USB port for charging phones and other electronic devices.
Under $75
For: Â Facebook Fans, Weekend Warriors and Amateur Filmmakers
The Swann SportsCam is the easy-to-use, miniature waterproof digital video camera that takes 640 x 480 high resolution video with excellent sound.  Transferring files to a PC is easy via the USB connection.  So is attaching files to an email or posting on Facebook, YouTube or other content sharing sites.  To shoot, hold the SportsCam in your hand; wear it on your head, body or helmet using the special straps; or attach it to a bike, car or whatever you're riding using one of the mounting brackets.  Divers can use it in up to 65 feet of water.
For: Vacation Homeowners
For homes with a landline phone connection, the Homesitter is the most affordable remote monitoring system on the market today.  It makes a great gift for people with a second home to monitor high or low temperatures, power outages, water leaks and backup battery status. Set-up takes only a few minutes and there are no monitoring fees or installation costs. If there's a problem, Homesitter calls up to three phone numbers and sends a voice message alert that announces the specific problem.  It also sounds a built-in siren.
For: Â Dog Lovers
Dogtra's iQ No Bark Collar is the safe way to teach dogs to stop unwanted barking.  This pet-friendly collar features a learning system that vibrates before any correction. The bark-recognition sensor has 10 levels of stimulation and a vibrate-only mode. Contact points are made from conductive plastic and ergonomically shaped with your dog's comfort in mind. Both the collar strap and the receiver unit are fully waterproof to make cleaning easy.  Collar is adjustable to fit any size dog.  Comes in four colors.
Under $100
For: Techies and Early Adopters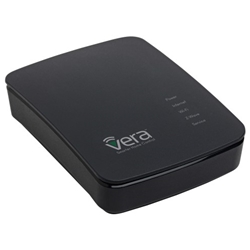 smart home system for technology buffs who crave the latest and greatest.  With a smart home system, homeowners can control devices and appliances — including door locks, thermostats, lights and security cameras — from anywhere using a mobile device or computer.  VeraEdge controls over 220 devices and is compatible with over 1,200 leading brands of Z-VeraEdge is the Wave devices.  Adding devices is easy and setup is intuitive.
For:  All Renters or Homeowners 
A Kidde RemoteLync Smart Home Smoke/Carbon Monoxide Alarm Monitor is a surefire way to alert renters or homeowners if there's a smoke or carbon monoxide emergency when they're away from their house or apartment.   RemoteLync "listens" to existing smoke and CO alarms and automatically sends an alert to an iPhone or Android-compatible smartphone or tablet if one of the alarms goes off. It can even be programmed to call 911.  Plugs into any wall outlet and communicates via WiFi.
For:  Seniors or Insomniacs 
The Marsona Sound Therapy Machine is a thoughtful gift for anyone who has difficulty falling asleep and staying asleep, especially seniors or people who suffer from tinnitus.  Users are lulled to sleep by the pleasant sound of falling rain, the ocean's surf, a babbling brook, crickets chirping softly, the shoreline of a lake or a waterfall.  Plugs into a wall outlet or runs on battery power.  Lightweight and portable for traveling.  Provides up to 90dB amplification and a 60 minute timer for automatic shutoff.
Still Looking for the Perfect Gift?
If you're still looking for the perfect gift or are on a tight budget, go to the Great Gift Ideas tab on the diycontrols.com home page for more suggestions. Â Use the lefthand column to find holiday gift ideas for everyone on your list, including grandparents, homeowners, pet lovers and teens.