Give a gift and a smile this holiday season with one of these not so ordinary gifts. Each of these unique products is priced under $100 so your holiday dollars will stretch a little farther. Skip the malls and crowds and do your ordering online to save yourself time, money and aggravation.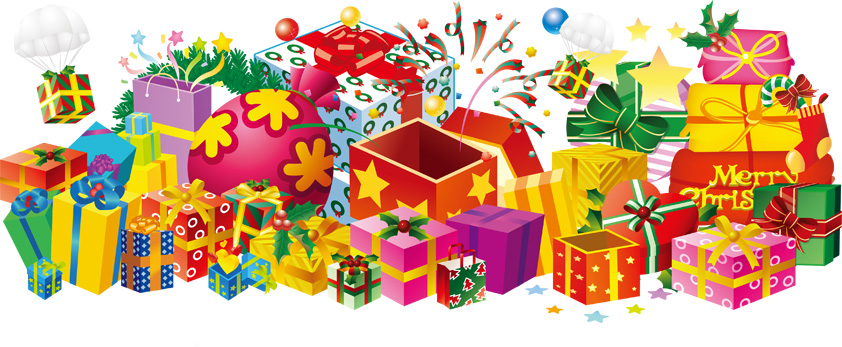 Under $25
DIY Cleaning System for Pellet Stoves
The Sooteater Rotary Pellet Stove Cleaning System works with any cordless drill to quickly and easily remove dangerous soot and ash buildup.  The spinning plastic rotary brush works better than a steel brush and won't scratch metal flues.  This system allows users to clean "from the bottom up" without having to get up on a ladder.  Works great from the top of the chimney too.  Comes with specially-designed brushes, flexible extensions rods and adapters.
Prevent Dangerous Dryer Vent Fires
Clothes dryer vent fires are one of the most common causes of household fires.  In time, lint builds up in the dryer vent, increasing dryer time and the risk of a hazardous fires.  The LintGard Dryer Safety Monitor takes the guesswork out of determining if your dryer vent is clean by monitoring the airflow.
Under $50
On-the-Go Smartphone Charger
The Datexx PowerNow Buddy is the most reliable portable iPhone or Android smartphone battery charger you can buy. PowerNow Buddy holds 97% of its charge after one year, compared to only three months for competitive chargers. The 2400 mAh lithium-ion rechargeable battery charges a smartphone in under three hours.  PowerNow Buddy doubles as an LED flashlight and recharges using an USB/AC adapter in six hours. Comes in 4 colors.
DIY Cleaning System for Chimneys
Cleaning the chimney once a year is important to prevent catastrophic chimney fires and reduce the smell of soot. The do-it-yourself Sooteater Chimney Cleaning System makes chimney cleaning an easy chore for any homeowner so they won't need to hire an expensive chimney sweep service.  Sooteater chimney cleaning tools connect easily to any power drill.  Includes six easy-to-connect flexible rods for a total of 18 feet of reach so you can clean the chimney from inside the house, instead of from the rooftop or on a ladder.
Compact Dual Alarm Clock — Wakes with Sound or Vibrating Wristband 
The wireless Amplicom TCL Vibe™ Dual Alarm Clock is a compact 3″ cube with two wake-up alarm times, so it's perfect for individuals, spouses or roommates with varied schedules. Comes with a comfortable vibrating wristband alarm that wakes silently without disturbing anyone else or for sleepers with hearing loss.  The Vibe can also sound a loud audible alarm.  Makes a great travel clock because it's small, wireless and battery-powered.
Cell Phone Signaler Lights Up for Incoming Calls and Texts
For people with hearing loss or for teens who never want to miss a call or text when their cell phone is set to "vibrate" and the ringer silenced, the DreamZon LightOn Mobile Phone Signaler is a mobile phone cradle that flashes a bright LED light when the phone rings or receives a text message.  Works with nearly all mobile phones that have a vibration mode.  Battery-powered and simple to use.
Under $75
Amplified Phone with Photo Speed-Dial Buttons You Customize
The Clarity Photo Phone P300 provides up to 26dB of amplification, making voices not only louder but also clearer and easier to understand. The phone also features nine programmable speed-dial buttons that hold pictures of family, friends or other frequently-called numbers.  The extra large, easy-to-use dial pad is designed for users with vision problems.  The Clarity Photo Phone makes a great gift for seniors with mild to moderate hearing loss or low vision.
Safely Jumpstart a Car Without Another Vehicle
Don't let teens or other drivers in your family get stranded with a dead car battery. With a Stanley 300 Amp Jump Starter, they can quickly and safely jumpstart their car without involving another vehicle. The Stanley 300 provides 300 amps of instant starting power and features reverse polarity alarms to warn against improper connections to battery terminals. It also has an ultra bright LED emergency light to increase visibility and safety when working in dark locations.
"Best Value" Multi-Functional Home Monitoring System
For homes with a landline phone connection, the Homesitter is the most affordable remote monitoring system on the market today.  Use it as a freeze alarm or to monitor high temperatures, power outages, water leaks and backup battery status. Set-up takes only a few minutes and there are no monitoring fees or installation costs. If there's a problem, Homesitter calls up to three phone numbers and sends a voice message alert that announces the specific problem.  It also sounds a built-in siren.
Easy-to-Install Wireless Doorbell and Intercom Combo
Give your loved ones a Chamberlain Doorbell & Intercom System and they won't need to open the door to strangers again.  The kit includes a doorbell with a built-in speaker that transmits a clear, secure digital signal up to 1,000 feet away to the portable intercom.  Both units are battery-powered, so there's no wires or power connection.  Installation takes only minutes!  Another great gift for grandparents and seniors, especially those living in an apartment or assisted living facility that lacks a hardwired doorbell.
Under $100
Baby Monitor Let's Parents See Live Video on a Smartphone
Families with babies or young children will be thrilled to receive a Diamond PlugnView Remote Baby Monitor this holiday season, the video baby monitor that lets parents watch live video of their children anytime, anywhere on their iPhone or Android smartphone or tablet.  The PlugnView also lets parents schedule recordings, email notification alerts and motion detection (using optional Windows PC software).  And with the advanced IR night vision lens, they can check up on sleeping children even in the dark.
More Unusual Gift Ideas
For more interesting and unusual gifts for everyone on your holiday shopping list, go to the Great Gift Ideas page of the diycontrols.com store.  Here you'll find lots of cool gifts for grandparents, seniors, pet lovers, teens, families, homeowners, and more.