My friend Eileen's 90-year-old mother was recently widowed, but nevertheless insisted on staying put in her home despite her children's concerns for her safety and security.  Although their mother is healthy and independent and still drives herself around town, Eileen and her brother noticed many safety and security risks around her house that needed attention.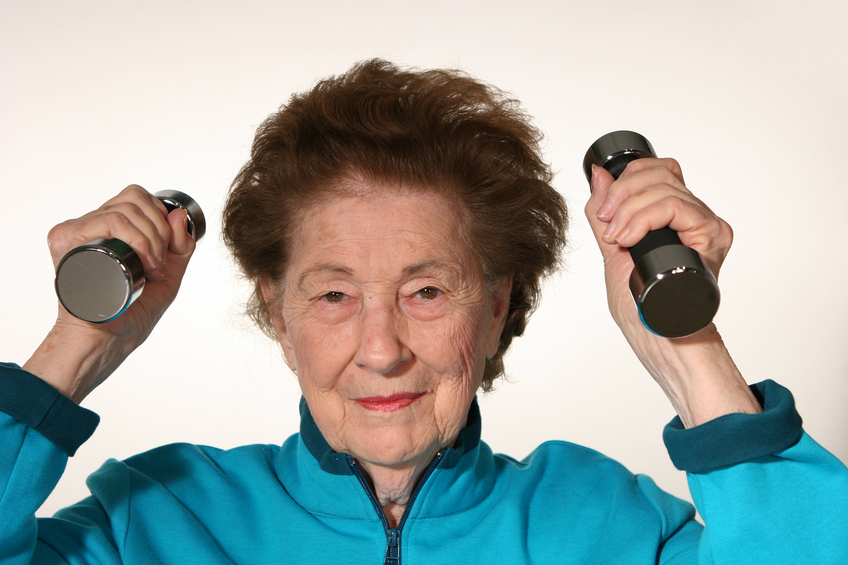 Many seniors, like Eileen's mother, prefer the familiarity and comfort of their own home to relocating to an assisted living or retirement community.  If you're like Eileen and have an elderly parent or relative who lives alone, take the time to inspect their home to ensure that it's safe and secure.  A safe home will extend their years of living independently (and may also lessen your responsibilities as caregiver!).  Here are some tips to start the process:
Assess Your Senior's Health and Home
Age and health can make it difficult for seniors to handle all of the requirements of running a household, however, a few modifications to their home can make their daily routine easier and safer.   Start by speaking to their physician to learn of any important physical or mental limitations.  Next, do a walk-through of their house and make a checklist of changes and improvements you need to make.
Many home safety and security issues are common to most seniors, such as the need for brighter lighting in hallways to accommodate decreased vision.  Below are some of the top home safety risks for seniors and some affordable solutions to each.
Top Home Safety Risks for Seniors
Falls
Older people tend to be less steady on their feet making them vulnerable to tripping and falling.  According to the CDC, falls represent the leading cause of fatal and nonfatal injuries amongst adults.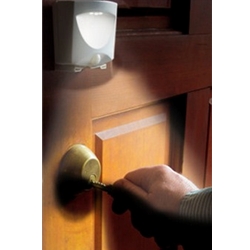 To prevent dangerous falls in the home, remove throw rugs and other obstacles from the floor; add grab bars in the tub and shower and next to the toilet; and improve the lighting around the house.
A light sensitive timer that automatically turns lamps on when the sun goes down will ensure that rooms are well-lit when your senior is awake and moving about the house.  Replace low wattage light bulbs with the brightest bulbs their lighting fixtures will accept.
Better yet, install a motion detector night light with bright LED lights in hallways, bathrooms, basements and outside entryways so they never have to fumble in the dark.
Fires
Adults over the age of 65 have an increased chance of dying in a house fire primarily because they're less able to take quick action (often due to side affects of medications).  Older people living alone are particularly vulnerable to fires caused by cigarette smoking, cooking accidents, heating equipment or faulty wiring.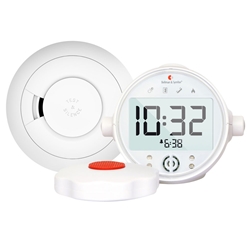 Check your senior's home for potential fire hazards, such as older appliances with frayed wires.  Electric space heaters sitting too close to draperies or other flammables or on a wet bathroom floor are another potential fire hazard.
Make sure that there are smoke alarms on every level of the house and in sleeping areas and that the batteries are fresh.
If your senior has hearing loss, get a special smoke detector with a bed vibrator or strobe light.  Carbon monoxide signalers with bed vibrators and strobe lights are also available.
Home Security
Older adults living alone are often victims of robberies, burglaries, assault and fraud.  Help your senior decrease his/her chance of being a crime target by following these safety tips: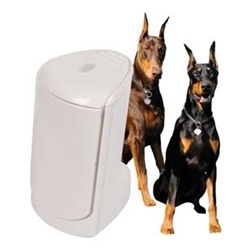 Remind them to never open doors to strangers.  A wireless doorbell and intercom system will allow them to answer the door without getting up or opening it.
Keep windows, doors and garages locked at all times.
Trim back bushes and shrubs and illuminate outside entrances and driveways to make it harder for intruders to hide – consider installing a solar-powered emergency floodlight that turns on automatically when motion is detected.
Install a home alarm system that automatically dials preset emergency phone numbers when the alarm is activated.  Choose a system with a panic pendant that can be carried or worn around the neck for extra security.
The sound of a barking dog is a very effective way to deter burglars, but since owning a dog is not practical for many seniors, get them an electronic watchdog that "sees" through thick doors, walls and glass and begins barking when there's movement.
Medical Emergencies
Regardless of how diligent you are, a medical emergency can happen at any time and a sick or injured senior may not be able to get to a telephone.  A medical alert system with a wearable pendant provides them with a reliable way to summon for help in the event of a medical emergency.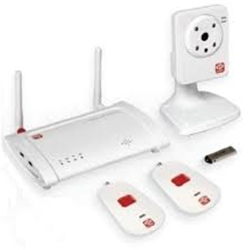 For seniors with a severe chronic illness, a professional medical alert service with trained operators may be the best choice.  Expect to pay about $25 to $30 a month.
For healthy seniors, consider buying a personal alert system for a low-cost alternative to leasing the equipment.  These devices have many of the same features, such as two-way communication, and allow the user to call family or friends if they need help.  Some personal alert systems can also call 911.
You can also purchase an in-home monitoring and emergency alert system that lets caregivers control the entire system through their smartphone.  By adding IP cameras, caregivers can also monitor live video of their senior at home.  The system includes two panic buttons which send alerts to a caregiver's smartphone.
Medication Errors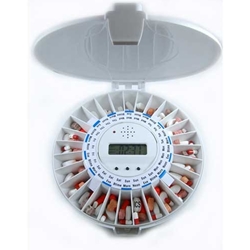 Most seniors take some kind of daily medication and many take multiple pills at various times of the days.  An automatic pill dispenser with a "reminder alarm" is a great way to make sure they taking the right meds at the right time.  If your senior needs help counting out their pills, you or another caregiver can fill the dispenser each week to be sure the dosages are correct.
A Happy Ending
Eileen's mother is living happily in her own home and Eileen and her brother are much more comfortable with the situation, now that they've taken steps to make her home safer and more secure.  The cost of the improvements to the house were nominal, they say, compared to how less stressed they feel about mom's safety and well being.