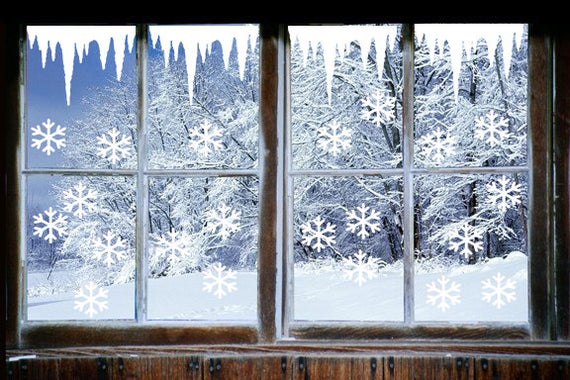 Whether you are closing up your summer cottage, heading south for the winter, or just planning to be away for the holidays, now is the time to prepare your property for the cold months ahead. When leaving your home unoccupied for any length of time, there are important steps you need to take to help conserve energy, minimize damage and repair bills, and ensure that everything is in great shape when you return.
Here's a list of four essential "To Do's" to help keep your home safe and sound — whether you leave town for a week or for the entire winter season.
#1: Prevent Frozen Pipes with a Freeze Alarm
While setting your thermostat to around 55°F (12.7°C) will help prevent frozen and burst pipes, installing a freeze alarm adds another layer of protection in the event of a prolonged power outage or failed heating system. The Temp Stick Wifi Temperature & Humidity Sensor is a no-fee, WiFi connected, battery operated smart monitor that sends alerts to your phone or email the instant there is a significant change in temperature or humidity in your home. It will accurately monitor conditions 24/7 and you can view it from your smartphone, tablet or PC anywhere, anytime.
If your summer home doesn't have phone or Internet service, a cellular freeze alarm like the MarCELL Cellular Connected Monitoring System is a great solution. This full-featured, reasonably priced system sends text message, email or voice alerts using a cell phone signal. You can also place SPucks® wireless sensors up to 200 feet from the MarCELL unit that will notify you when water is detected nearby.

#2: Stop Water Leaks with an Automatic Water Main Shutoff
Water leaks from faulty plumbing or appliances can cause catastrophic damage in a home that is unoccupied for months at a time. To monitor for potential leaks, even in the most out-of-the-way places, install an automatic water shutoff system. The basic Watercop Classic Sergeant Kit is an affordable, all-in-one sensor-based system with a wireless radio transmitter that detects leaks and automatically closes off access from your water supply. Add the SmartConnect WiFi and App Interface for 24/7 remote monitoring and control.
Floodmaster is a popular brand of traditional wired sensor system designed to completely shut off water to the entire building. The RS-096 Water Leak Detection & Alarm System will sound an alert when its sensor puck comes in contact with just 1/16″ of liquid. Since sensors can be placed anywhere, the system can monitor water issues that are non-plumbing related, such as a leaky roof.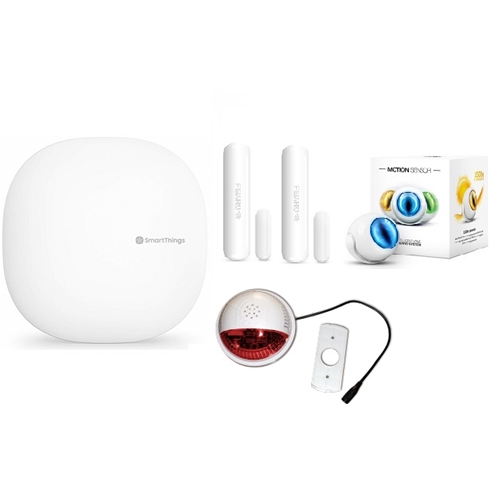 #3: Get 24/7 Peace of Mind with a DIY Security System 
Protection against intruders and burglars is a top priority for snowbirds and vacation home owners. A do-it-yourself, fee-free, internet based security system like Risco's WiComm Internet/Cellular Security System with a cellular backup option offers many of the same features as a professional installation – at a fraction of the cost! You can use your smartphone or computer to control this wireless system from anywhere, and it also send alerts to your mobile device when there's an emergency. Add an indoor or outdoor Risco IP camera to your system to visually check up on your home in real-time.
The DIY SmartThings Home Security System can make your home more secure as well as more functional. The starter kid includes a SmartThings Hub, two door/window sensors, a motion sensor and a siren, but you can upgrade to kits that allow you to control door locks and lighting while you're at home or away.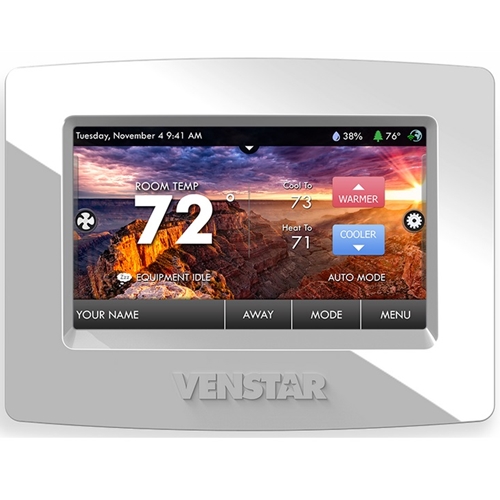 #4: Take Control of the Temperature with a Remote Thermostat
Installing a remote thermostat will help minimize energy consumption while your home is unoccupied, as well as protect it from damage caused by excessive cold, heat, and humidity. Regardless of the type of heating or cooling system you have, there is a thermostat that will alert you to changing conditions such as a power outage and/or drop in temperature. And many models come with free web and mobile apps that allow you to make adjustments when you're away from home.
The new Venstar ColorTouch is a high resolution digital thermostat with a full color touch screen display and built in Wi-Fi. It offers full HVAC control (Heat/AC/Off/Auto) and reports temperature by email and text message. The T7900 model features humidification and dehumidification control.
If your cabin or condo is already equipped with a smart home system, the Invita WiFi Thermostat makes upgrading your thermostat easy. It works with most types of HVAC systems and has a mobile and web app that sends email notifications when problems arise.
More Ways to Safeguard Your Home
Addressing these concerns before you leave town will allow you to relax, knowing you can keep an eye on your vacant home no matter where in the world you may be. Check out the full range of DIY home monitoring solutions in our online store, or you contact us to discuss more ways to safeguard your home this winter – and all year long.