Attention snowbirds:  Here are some new and exciting Internet devices that make it really easy for you to monitor and protect your unoccupied home or condo in the off season.  Use them to get alerts on your smartphone or computer to prevent damage caused by excessive temperature, high humidity, flooding or theft.  All of these devices work off a 24/7 Internet connection and also allow you to check the status of your home from anywhere.  And if you want to use one of these Internet devices but don't have an Internet connection, no worries!  We have a product called a "cellular router" that provides your home with a round-the-clock Internet connection so you can implement any of these devices.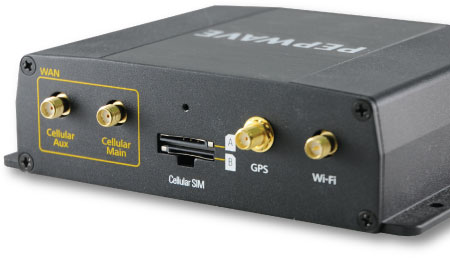 Monitor and Control Temperature and Humidity
Extreme humidity levels can result in rusting appliances, mold and mildew growth, corrosion to electronic equipment and computers, warped woodwork, musty odors, insect infestation and more.
The most effective way to control indoor humidity is to run the central air conditioning system in the cool morning hours for about two hours beginning at 3:00 or 4:00 a.m.  A programmable WiFi thermostat (also called an Internet thermostat or smart thermostat) is the best thermostat you can have for this job.  A WiFi thermostat allows you to preset the temperature so the A/C runs continuously during this two-hour period and also provides really useful remote monitoring and control capabilities including:
Recommended WiFi thermostats:  The decorative Venstar Colortouch with WiFi or the BAYWeb Internet series (which can be adapted to wireless using a Powerline Ethernet adaptor).
Instant Temperature and Humidity Alerts:  For a low-cost alternative (under $150) to a programmable WiFi thermostat, try the Temp Stick WiFi Powered Smart Monitor.  It connects to your WiFi network wirelessly and sends text and email alerts when temperature or humidity levels go above or below your trigger points.
Protect Against Leaks and Floods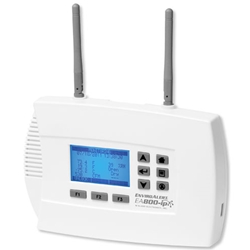 Water leaks are another big headache for snowbirds, whether caused by plumbing problems or weather.  Water can destroy walls, flooring and furniture, not to mention personal items like photos and family heirlooms that can't be replaced.
With strategically-placed flood sensors in leak prone areas, a WiFi water alarm allows you to monitor your condo or home remotely for unwanted water.  In the event of a leak or flood, you'll receive a text message or email alert so you can send in help before extensive damage is done.  Many WiFi water alarms are multi-functional and can be used to monitor for other conditions (may require optional sensors):
Temperature
Humidity
Movement
Light
Door opens and closes
Recommended WiFi water alarms:  The Winland EnviroAlert or the low-cost, high performance Temperature@lert WiFi Monitoring System.
Keep Out Trespassers and Burglars
Guarding against intruders is a priority for snowbirds who leave their home vacant for months on end, but not everyone can afford an expensive professional installation and monthly fees. Today, there's an excellent alternative to the name-brand security companies:  wireless WiFi security systems.  These easy-to-install systems save homeowners money all around:  (1) The initial cost of the equipment is a fraction of what a security company would charge;  (2) Expensive professional installation costs are eliminated because you do the setup; and (3)  Monthly monitoring services become optional since your WiFi security systems can send alarm notifications directly to your smartphone and/or landline phone.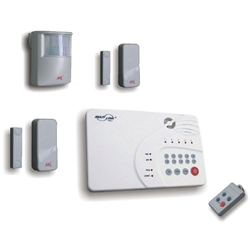 Most WiFi security systems offer expandable starter kits that include the basics:  a control hub; an IP camera; door/window contact sensors; motion detector; and keyfob.  From there, you can customize your system by adding accessories like:
Additional door/window contact sensors
Smoke detectors
Glassbreak detectors
Sirens and alarms
Additional IP cameras and motion detectors
Recommended WiFi security systems:  The popular Skylink AAA+ Home Smart Center that doubles as a home automation center or the plug-and-play Oplink Security TripleShield that features a free mobile app and can be controlled completely via a smartphone.
No WiFi?  Use a Cellular Router
Many snowbirds have vacation homes in remote areas with no Internet service or they simply don't want to pay for Internet when their house is vacant.  If this is the situation you face, you can still use any of these Internet monitoring devices by hooking them up to a cellular router like the Pepwave MAX BR1 (pictured at the top of this page).  With a Pepwave MAX BR1 Cellular Router, you'll get "always on" high speed Internet connectivity to support all of your Internet devices.  It accepts two SIM cards works on the 4G LTE AT&T, Verizon, Sprint, T-Mobile, Telcel networks as well as many 3G networks.  Just add it to your current cellular plan as an additional phone line.