If you live in the hurricane beltway, now is the time to stock up on hurricane survival supplies before the next storm hits.  According to NOAA, hurricane season on the Atlantic coast and in the Gulf states begins in June and runs through November, peaking between mid-August and late October.  Rising sea levels and changes in land elevation are making many east coast cities particularly vulnerable to damaging storm surge flooding, even during weaker hurricanes.  Don't be caught off-guard when the next storm hits.  Use this "Hurricane Survival" checklist to gather the right supplies so your family can ride out the storm safely.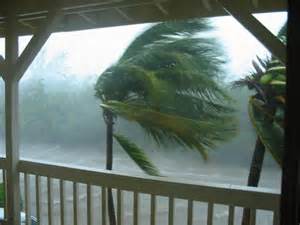 (1)  Food and Water for 3 to 5 Days
At least 5 gallons of water per person
Canned and non-perishable food (including a manual can opener for opening cans)
Baby food or formula
Pet food and extra water for animals
Clean containers for extra water
(2)  Health and Safety Items
Prescription medicines and eyeglasses
First aid kit and instructions
Fire extinguisher
Sleeping bags or extra blankets
Supplies to make drinking water safe (like iodine tablets or chlorine bleach)
(3)  Battery-Powered Lighting and Chargers
(4) Personal Care Products
Hand sanitizer and wet cleaning cloths (like baby wipes) in case you don't have clean water
Soap, toothpaste and toothbrushes
Tampons and pads
Diapers
(5) Weather Alert Radio
(6)  Ditch Kit
Cash or traveler's checks
Important family documents such as copies of insurance policies, identification and bank account records in a waterproof, portable container
Drivers license, credit cards, passport and cell phone
(7)  Emergency Car Kit
…Don't Forget to Make an Family Emergency Plan
Having these basic emergency supplies on-hand is essential for hurricane survival in case you lose power and are stuck at home for days.  Equally important is making a family emergency plan in case someone gets stranded at work, school or on the road.  To avoid chaos, figure out how you will communicate with each other and discuss your plans in advance.  For tips on creating an effective hurricane emergency plan for your family, go to the FEMA website.