Did you know that only 2% percent of child drowning incidents occur at a public beach, pool or neighboring yard, whereas 65% of children drown in their own backyard pool? An additional 33% occur at the home of a relative or friend. Sadly, those are the facts, and that is why it's critical that homeowners understand that pool safety is their personal responsibility.
If you have a backyard pool, here are some of biggest factors leading to pool drownings and some important tips on how you can prevent accidents from happening in your backyard.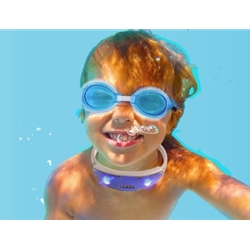 Lack of Swimming Ability
Many adults and children report that they can't swim. Research has shown that participation in formal swimming lessons can reduce the risk of drowning among children ages 1 to 4 years.
Until someone becomes a competent swimmer, wearing a life vest, swim tube trainer, "swimmy" arm floats will help protect a young child or older non-swimmer when they are in the water.
Lack of Barriers
Barriers such as pool fencing prevent unsupervised children from gaining access to the pool area. A four-sided isolation fence that separates the pool area from the house and yard reduces a child's risk of drowning by 83%, compared to three-sided property-line fencing.
Do-it-yourself mesh pool safety fences are a type of isolation fence that are both affordable and easy to install. As another layer of protection, add a pool gate alarm that will emit a loud siren when a child or trespasser opens the door or gate leading to the pool area.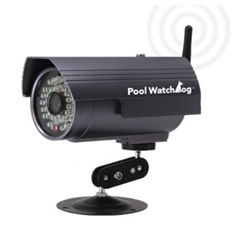 To keep an eye on your pool area when you aren't home, install an outdoor surveillance camera like the Pool WatchDog™ Swimming Pool Safety Camera that allows you to view activity via streaming live video on your smartphone, computer or tablet. Pool WatchDog also sends email or text message alerts to your mobile device if someone enters the pool area.
Lack of Close Supervision
Drowning can happen quickly and quietly anywhere there is water, even in the presence of lifeguards. When kids are in or near water, adults should closely supervise them at all times and avoid distracting activities like reading books, talking on the phone, and using alcohol or drugs.
As a backup to adult supervision, a "water immersion" pool alarm like the Safety Turtle system can be used to protect children around a pool. If a child wearing the special water-activated Safety Turtle wristband falls into the pool, a loud alarm will sound at the nearby base station.  Safety Turtle can also be used to protect pets.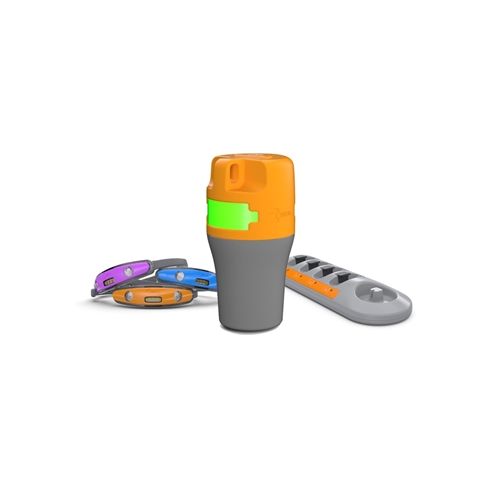 For beginners, youngsters or at-risk swimmers of any age, the innovative SEAL SwimSafe is a new high-tech wearable in-water swim monitor that allows playtime in the water while guarding against drowning. If a swimmer is under the water for too long or in distress, the SwimSafe band worn by the swimmer signals the SwimSafe hub, which in turn sounds a high-intensity audio, visual, and vibrating alarm to alert parents and lifeguards.
Alcohol Use
Among adolescents and adults, alcohol use is involved in up to 70% of deaths associated with water recreation. Alcohol influences balance, coordination, and judgment, and its effects are heightened by sun exposure and heat.
The bottom line is that alcohol and swimming do not mix, whether the person is in the pool or charged with supervising children or non-swimmers.
Pool Safety is an Ongoing Responsibility
Parents need to be alert and vigilant when children are in the vicinity of a pool or spa, especially when it is in their own backyard.  Seconds count in preventing death or brain damage, so learning proper pool safety procedures and life saving techniques like CPR is critical.  To make your swimming pool a safer place for children, non-swimmers and uninvited guests and pets, equip it with a pool alarm. When choosing a pool alarm, be sure to pick one that's designed specifically for your style of pool – either above-ground or inground.
Sources: U.S. Consumer Product Safety Commission (CPSC) and the Centers for Disease Control and Prevention (CDC).