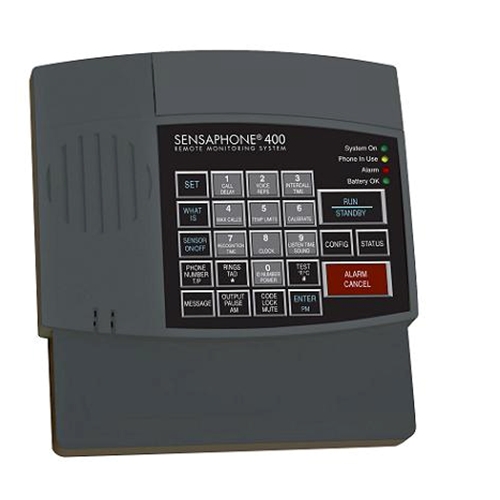 So you know you want to be able to control the thermostat in your home or business from a remote location, but you can't decide between an Internet thermostat, a WiFi thermostat and a phone thermostat. All three options give you the ability to adjust temperature remotely and all are similarly priced starting at around $200. So how do you choose?
Selecting the best remote thermostat system for your situation involves a quick analysis of your communications setup and control preferences. Here is what you need to consider:
Communications Setup
If there is a high-speed Internet connection (i.e., modem and router) in your home or business, you can choose between an Internet thermostat and a WiFi thermostat. Both will allow you to control the temperature remotely from anywhere using any Internet-enabled computer or smart phone.
The main difference between the two thermostats is in the installation:
An Internet thermostat, like the popular BAYWeb, uses a cable to connect directly to your router. WiFi thermostats, such as the Venstar Colortouch thermostat, are equipped with a WiFi module that communicates with your router wirelessly. Note that BAYWeb thermostats can also be connected wirelessly using a Powerline Ethernet bridge kit.
If your location does not have high-speed Internet, you can use a phone-controlled thermostat and a landline phone connection. Phone thermostats like those by Venstar and Sensaphone are very easy to install and allow you to raise or lower temperature from anywhere by calling in from a landline or cell phone. The price is about the same as a basic Internet or WiFi thermostat.
In locations without a landline connection, a phone thermostat can still be used with an additional piece of equipment called a cellular terminal. As long as there is cell phone service in your area, a cellular terminal can be used to provide a dial tone to your phone thermostat.
Control Preferences
All three types of remote thermostats — Internet Thermostat, WiFi Thermostat and Phone Thermostat – allow you to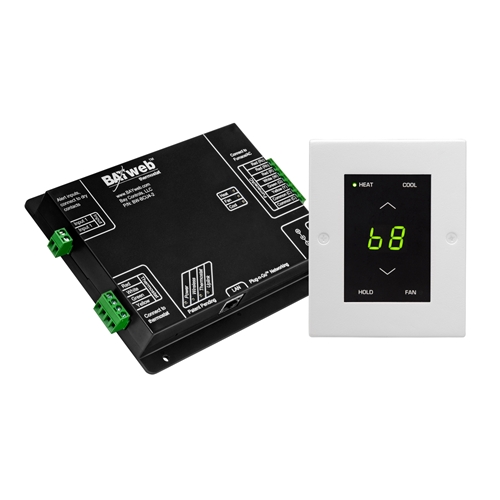 control temperature remotely, but some models like the Sensaphone 400 Cottage Sitter and BAYWeb are more feature-rich than others and offer advanced control and monitoring capabilities, such as:
–  Real-time access to current temperature
–  Ability to send temperature alarm alerts
–  Optional add-on sensors to monitor other conditions
This Comparison Chart provides a good overview of the features and capabilities of many popular remote thermostat models. Use it in your evaluation and to help you choose the remote thermostat system that satisfies your needs.
For additional information on choosing the right Internet Thermostat, WiFi Thermostat or Phone Thermostat for your home or business, take a look at this well-written Tutorial. To discuss your specific needs and the remote thermostat options available to you for your specific application, contact the team at DIYControls.com at 1-800-487-1363 to speak to an expert.