Hiring a property caretaker to watch over your home is one of the best ways to protect it while you are away for extended periods of time, especially during winter months when subzero temperatures, high winds, snow and ice can do serious damage.  Choose an experienced caretaker who lives near by, has contacts with local contractors and retailers, and is readily available if there's a problem.  Having a reliable property caretaker should alleviate many of your concerns about leaving your home vacant, but since your home will still be unguarded in between caretaker visits, it's a good idea to have a backup plan for monitoring your house when your caretaker isn't there.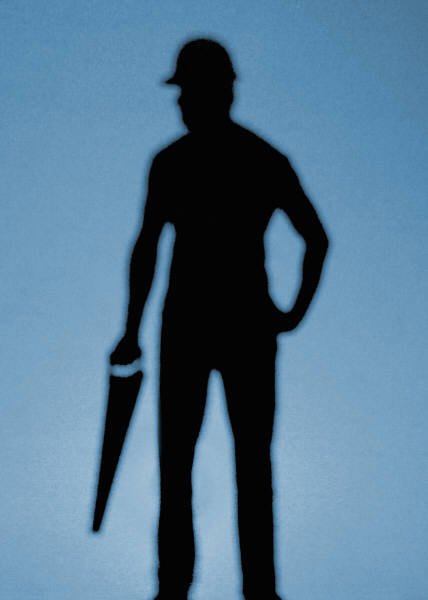 Property Caretaker's Duties
Most homeowners hire a property caretaker to mow the lawn and remove snow, leaves, broken branches and fallen trees so their house continues to look tidy and lived in while they are away.   Once or twice a week, your caretaker should also walk through your home's interior to check for power outages, rodents, insects, freezing pipes, ice dams and flooding.   Inspecting the windows, doors, plumbing, appliances, furnace and hot water heater should also be included on your caretaker's list of responsibilities.
Make a Backup Plan
To ensure that your home is being watched over in between caretaker visits, you'll need a backup plan.  Start by enlisting help from a neighbor who can be an extra set of eyes to watch your home and notify you or your caretaker if they observe a problem.
Next, install a few well-chosen pieces of remote monitoring equipment that will serve as a backup to your caretaker so critical problems don't go undetected.   These devices can handle the most common issues that plague empty houses, such as leaks, intruders and freezing temperatures.
Backup Plan for Leaks
To monitor for water problems in leak prone areas or near appliances, install flood sensors that connect to a water shutoff valve controller or a remote monitoring system like the Sensaphone 400 Cottagesitter.
A special washing machine shutoff valve or a pair of automatic shutoff hoses can help prevent catastrophic washing machine leaks.  There are water shutoff valves designed specifically to protect against leaks under your hot water heater.  Inexpensive shutoff hoses are also available for use on ice makers, dishwashers, toilets and faucets.
Backup Plan for Intruders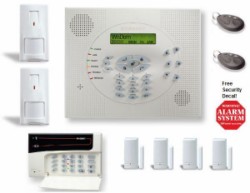 An outdoor video surveillance system with night vision cameras will watch over your property 24/7.   Some of the newer systems allow viewing from anywhere via a smartphone or computer.  You can set up your surveillance system to send alerts to both you and your caretaker.
A security system is also recommended to protect unoccupied homes.   There and many new wireless security systems that are highly effective, affordable and easy to install yourself.  Be sure the system is set up to send alerts to your caretaker as well as yourself.
Backup Plan for Freezing Temps
A power outage or furnace failure can happen at any time (like the day after your caretaker's weekly walk-through!), causing the temperature in your home to dip dangerously low.   You can prevent a freezing pipe fiasco by equipping your home with a freeze alarm.  If the temperature in your house drops below your set-point, the freeze alarm will notify you and/or your caretaker of the problem.
Some freeze alarms send notifications by phone to your landline and/or cell phone.  Other models send email alerts but will require an Internet connection.  There is also a very affordably-priced freeze alarm that sends only text message alerts.  Choose a freeze alarm based on how you want to receive your alarm alerts as well as what communications methods are available at your location.  For homes without a landline phone or Internet service, get a cellular freeze alarm or hookup your freeze alarm to a cellular terminal.

A less expensive alternative to a freeze alarm is a low temperature alert warning light that you place in a highly-visible window.  If the temperature drops below 30 degrees F, a red flashing light will alert friends or neighbors.
Before You Go
Before you leave on your trip, take a moment to outline your property caretaker's responsibilities and review them together.  Better yet, put exactly what the caretaker's duties will be in writing and agree on a schedule and compensation terms.   Be sure your property caretaker knows how to contact you if there is a problem and that they are familiar with your home and its systems as well as the remote monitoring equipment you have installed as part of your backup plan.