If you are looking for a novel gift idea, how about giving the gift of good health with one of the recommendations from this Exercise and Fitness Gift Guide?  Whether you are shopping for someone who is already a fitness buff or a couch potato who is just contemplating a workout routine, the fitness gadgets we've selected will help them monitor their progress and stay safe while exercising.  Best of all, these gifts will make exercising fun and inspire them to get out there and move!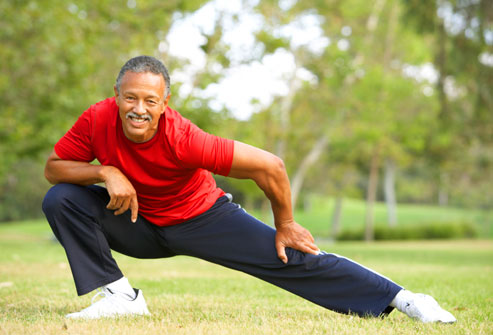 Walking and Running Gifts
How Many Steps? — No matter where they're going, a pedometer clipped to a pocket, belt or bag will make every step count.  We suggest the OMRON Tri-Axis Pedometer that tracks two kinds of steps (regular and brisk), daily distance and calories burned.  By connecting it to the OmronFitness Online Fitness Tracker via USB, they can upload data and view their personal workout trends and track goals.
On the Road Safety – Whether out for a walk or a run, wearing reflective clothing or carrying or wearing a light will increase a person's visibility to passing motorists.  The Maxsa Innovations Reflective Safety Vest can be worn over a shirt or sweatshirt and is made of a highly reflective fluorescent material.  With 16 flashing LED lights on the front and back, this safety vest makes a person visible up to 2,500 feet away.
A safety light armband, such as the Marpac FoxFire Armband Lite with four super bright LED lights, is another very affordable way to increase safety on the road and prevent accidents.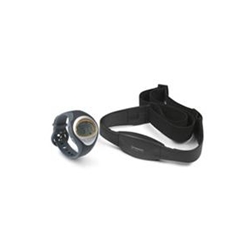 What's Your "Zone?" – Studies show that exercising in your personal "target heart rate zone" is one of the best ways to burn fat, lose weight and get the most out of a workout.  With a heart rate monitor, a person can monitor their heart rate and pulse while working out and staying within their zone.  We like the Oregon Scientific SE102, a great entry-level heart rate monitor.  It uses a chest strap to pick up heart signals and transmit them wirelessly to a wristband display.  If the wearer's heart rate goes too high or too low, a visual or vibrating alarm will sound an alert.
Cycling Gifts
Check Heart Rate, Location and Distance While Peddling – A wristband-style heart rate monitor makes it easy for cyclists to check if they are cycling within their "target heart rate zone".  With the GARMIN Forerunner 70 GPS Receiver which features a GPS receiver, they can also track their time, speed, distance and calories burned.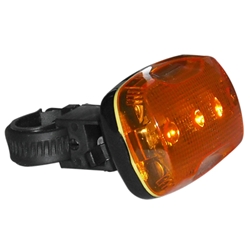 Increase Visibility up to Half-Mile Away – A rear-mounted bicycle tail light is one of the best ways to alert approaching motorists.  We recommend the Marpac FoxFire 3 Pattern Personal Safety Lite that features four LED lights with three different light patterns.  It operates for up to 200 hours on two AA batteries.
Hiking Gifts
Light the Way with a Hands-Free Headlamp – If you are looking for a gift for an avid hiker, they already know that good lighting is critical on the trail.  A hands-free headlamp like the PELICAN HeadsUp Lite has multiple advantages over conventional flashlights, including the option of using the Xenon lamp for intense bright light or three LEDs to conserve battery life.  It also has a multi-angle pivoting head to aim light where you need it.
Emergency Locator Beacon Helps Find Lost Fathers – No one plans on getting lost when they are out for a hike, but if they do, an emergency locator beacon will assist search and rescue teams.  A good choice is the compact Datexx LED-76 LED Waterproof Light and Beacon which doubles as a flashlight and operates in beacon mode for about 70 hours on fresh batteries.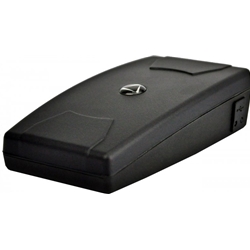 Make Extreme Hiking Safer – If you know a real adventurer who likes to hike off-trail or in unchartered wilderness, have them carry a Land Air Sea SilverCloud Real-Time GPS Tracker that tracks and identifies their exact location should they lose his way. Designed for locating commercial car and truck fleets, this sophisticated device also lets you view live GPS tracking data online anytime on any high-speed Internet device. Great for amateur hikers too.
Encourage Exercise for Fun and Health
The best thing about these great fitness gifts is they help him monitor workout progress and keep users safe while exercising.  If you know someone who should be exercising more, encourage them to choose an activity that they really enjoy and remind them that regular exercise will improve their health, make them feel better and give them more energy.  More importantly, it may help them live longer too!