DIYControls has put together it's yearly list of unique Father's Day gift ideas.  Whether your special father, grandfather or son is into new gadgets, fun toys or saving money, there's something here for every kind of dad.  Our list has something for the dads who love to cook and those who love the latest tech, take a look!
Wireless Security Camera Delivers 24/7 Live Streaming Video
For fathers concerned with the safety of their home and family, Arlo's HD smart home security camera lets dad view live video of his property on a smartphone or computer from anywhere.  For around $260 dad can rest easy knowing he can view his property at any time day or night.  The weatherproof camera has night vision can be used indoors or outdoors. The system features a wire-free design lending itself simple to set up. There are 7 days of secure cloud DVR storage and the motion-activated camera sends him instant email alerts or app notifications when there's activity at the house.
Smart and Affordable Smart Home System from Europe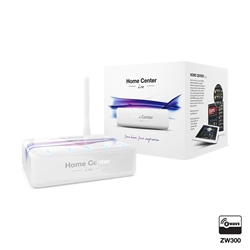 The Fibaro Z-Wave Home Center Lite is the petite yet powerful smart home gateway that lets dad control and connects all kinds of Z-wave devices in the home, including lighting, appliances, TVs, thermostats, security devices and more.  Starting with the Fibaro hub, he can create his own smart home system that can be controlled remotely using his smartphone, table, or PC.  Under $300 the home center supports up to 230 sensors and modules and is compatible with all certified Z-Wave devices.
Easy to install in older or new construction homes because sensors and modules are battery-powered and wireless. It also has an easy-to-use interface that makes it simple for dad to customize home automation to fit his needs.
Add The Button, Fibaro's award-winning handy push-button controller that mounts anywhere and operates up to five devices or six actions.
Stay Bright with a LED Headlamp
Perfect for the DIY or outdoor's dad, the Dorcy Three LED Headlamp is an essential in his toolkit.  The Dorcy headlamp is the perfect gift for under $15 as it provides functionality and safety. This lightweight and hands-free headlamp has a battery life of 70 hours making it a camping & home repair essential.  It features 3 LED bulbs with a lumen power of 28 giving the user up to a 49-foot beam.  The adjustable strap allows for the headlamp to fit any head comfortably.
For the Dads That Love to Feed the Whole Family
If your dad loves the newest cooking gizmos and gadgets, the Seth McGinn's CanCooker is the perfect Father's Day gift for him.  With a style that is reminiscent of the old west, the modernized cream canister is unique and functional. The food grade anodized aluminum can be used on his home stove top or for a dramatic effect over an open flame while camping or BBQing.
The CanCooker was designed to utilize steam to cook the meal inside the canister.  The steam allows for easy clean up as it prohibits most food from sticking to the sides. It also has a vented lid to allow pressure to escape while cooking.  The CanCooker can hold up to 4 gallons of food and feed up to 20 hungry friends and family.  For under $100 you can get dad a gift he will use all year…he might even use it to feed you!
Keeping Tabs on Temperature Changes
Most dads like to keep a firm eye on the temperature of their homes.  With the Temp Stick Wifi Temperature and Humidity Sensor, you are giving dad the gift he could only dream of.  Whether he wants to keep a watchful eye on his beach house or his everyday residence the Temp Stick will be able to give him an accurate notification as to any changes set within his parameters.  He has the ability to check it from any device or PC.  The device can be set-up in under 5 minutes.
The Temp Stick Wifi Temperature and Humidity Sensor has no subscription or monthly fees and comes in just under $150.  The sensor also works great for greenhouses to ensure that plants don't turn to ice during the winter months.
A Gift For His Best Friend
Your dad will love the Puplight in Red to help keep him and his best friend safe on their nightly walks.  The Puplight features 3 UltraBright White LED's visible from all angles.  Not only does the light shine bright so cars can see dad with his friend in tow but it enables him to see any hazards like tree branches and other animals that might lie ahead in the dark night.
The Puplight is also special because it lets older dogs, whose sight is usually weak, to see better at night.  The red rim protects the dog from the light shining directly into his eyes.  The Puplight in Red stays focused in front because it is not attached to the collar but instead on its own elastic band.  This gift of safety for your dad and his dog is under $20.
Never Be Stranded with a Dead Battery Again
Rest easy when giving your father the PowerAll Portable Power Bank to keep in his car. In the event his battery dies he has a way to jump start his car.  Going on a long car trip or camping?  The power bank can charge personal devices as well…keep those radio station arguments at bay!  The PowerAll Portable Power Bank includes a LED flashlight, making it a jack of all trades for dad's car.
The power bank has built in safety features to help decrease the chance of circuit failure and over voltage issues.  On a full charge, a vehicle can be jump started around 20 times making it the perfect travel companion.  For under $90 you can help keep dad safe while he is on the road with your thoughtful Father's Day gift.
For the Dad, That is Ready to Turn His Home Into a Smart Home
If your dad loves the latest technology he is probably ready to turn his home into a smart one.  The Venstar T3700 Voyager Digital Thermostat makes that dream a reality.  It features 2H/1C and 7, 5, and 1-day scheduling. This unit is under $60 but it does not sacrifice price for functionality.   In addition, the Venstar 3700 Voyager can display alerts, phone numbers, and merchant information.  It can be connected through Wifi, ZWave or Zigbee through one of the optional wireless modules. Dad can warm up or cool down the house before he gets home from work making his nights as comfortable as possible from the minute he walks throughout the door.
Because Dad Loves Being the Family's Protector
For Father's Day this year, give dad another tool in his safety arsenal.  The Pool Patrol Pool Alarm will help keep pets and children safe during the summer months.  The pool alarm floats on the surface of the family pool and sets off an alarm if a wave is detected.  The remote receiver is able to work with home security systems and has a sensitivity control that adjusts to different sizes for pets and children.  The Pool Patrol Pool Alarm works with solar covers as well as in-ground or above ground pools.  Under $200-dad will love this gift of safety and assurance.
Give Dad A Way to Keep His Lawn Lush and Maintain His Water Bill
Overwatering is a major problem when it comes to a home's landscape.  Dads take their lawns seriously, and they spend hours killing weeds and seeding brown spots that can be washed out when the sprinkler is left on too long. Save A Drop™ Water Meter connects to your faucet and accurately measures water usage.  The water meter will become dad's best friend when the water bill decreases and his green lawn is the best on the block for under $20.
Let Dad Keep An Eye On His Most Important Appliance
The Maverick Cold-Check Refrigerator/Freezer Thermometer helps dad keep his energy bills in place while keeping his food fresh.  Keeping an eye on the temperature of a fridge or freezer is important not only for not wasting food but for making sure the family doesn't get sick.  The thermometer can give an instant freezer temp as well as weekly freezer temps.  The display shows up to four different temperatures and provides weekly readings.  Give dad a tool he will gladly use weekly for under $40.
If the Backyard is Dad's Domain
Nothing ruins a BBQ or family party like mosquitos and black flies!  The Thermacell Mosquito Repeller in Olive is the answer to backyard tranquility.  Dad will be able to keep these pests away through its 15×15 repellent zone.  He will love the virtually odor-free comfort of enjoying a nice night lounging in his yard.  The Thermacell is great for camping, hunting, and fishing as well.  For under $25 you might just become dad's favorite.
Looking for something different for your dad on Father's Day?  Visit DIYControls.com for a full product listing that will certainly contain that special gift for your dad!
Happy Father's Day from DIYControls.Com!