At DIYControls, we have been finding great products and proudly serving our customers for over 60 years! Our focus is on do-it-yourself products designed to protect you and your home and business, and to keep your entire family – including pets, children, and seniors– safe and secure in and out of the home.

Exceptional Service & Support
From freeze alarms, pool alarms, remote monitoring solutions and automatic shut-off valves to phone thermostats, wireless security systems, and video surveillance and more, we are your source for easy-to-use products to protect your family, home and business. And we're happy to provide free technical support for every item we sell.
All of us here at DIYControls take pride in offering exceptional and friendly customer service. We know our products inside and out, and love nothing more than helping you select the most economical and valuable protection.
Our Staff Picks for Holiday Gifts
When it comes to the holidays, we're as particular as you are about finding just the right gift for everyone on our list. To help you get a head start on your shopping, here are 12 things we would most like to give – or receive – this year!
Bob: Home Protection During the Holidays

Protection is a priority for those like Bob who aren't always "home for the holidays." With an automatic water main shutoff system like the leakSmart Automatic Water Shut Off System with Internet control, Bob can rest assured that his home and belongings are protected against water damage before it starts. Leaksmart's sensor-based system detects leaks throughout the home and shuts off the water in less than 5 seconds. The system hub connects to the Internet and sends audible and visible alarms as well as notifications via a smart device app.
Bob's wish list also includes a professional grade DIY security system to safeguard his home against intruders and other safety hazards. A fee-free, internet based security system like Risco's WiComm Internet/Cellular Security System with a cellular backup option lets Bob use an iOS or Android smartphone or a computer to control the system from anywhere. He can also receive email and push notification alerts right to his mobile device .
Dan: A Warm Welcome
For ski and snowboard enthusiasts like Dan, the gift of an Internet thermostat lets him live the dream of arriving to a pre-heated ski cabin on cold winter nights. The Venstar T3700 Explorer Residential Digital Thermostat has seven-day, single-day, or five-and- two-day programming. A variety of lighting, language and temperature options allow Dan to customize the unit, and he can choose to connect remotely using either WiFi or Z-Wave technologies by adding one of Venstar's optional wireless modules. All for under $100!

Laura: A Sound Sleep and Reminder to Take Her Meds
The Marsona Sound Therapy Machine is a thoughtful and unque gift for anyone who has difficulty falling asleep and staying asleep, especially those like Laura who suffer from tinnitus. It lulls users with relaxing sounds like falling rain, the ocean's surf or crickets chirping softly. This lightweight, portable machine plugs into a wall outlet or runs on battery power. It also features an automatic timer and sliding volume control.
Laura would also appreciate finding a Med-Q White Digital Pill Box Organizer in her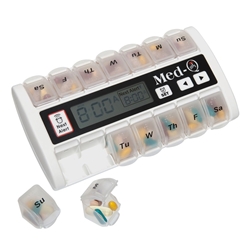 stocking. She can easily program the Med-Q with her medication time and it will flash the corresponding day slot with a bright red light. It also sounds an alarm that increases in volume. Features include 14 removable compartments, oversized buttons and large, digital display, and braille marking.
Kris: A Smart Home Upgrade

Kris is wishing for an easy entree into the world of smart homes. The Samsung SmartThings + Leviton Home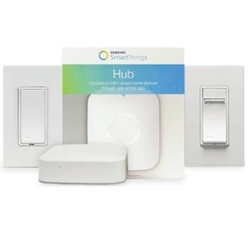 Automation Bundle gives her the ability to easily control the lighting in her home from anywhere in the world. The kit includes the SmartThings hub, a Leviton universal dimmer and a Leviton switch. And because this system is totally expandable and compatible with many WiFi and Z-wave sensors and modules, Kris can add any of hundreds of compatible devices to monitor and protect her property, including lights, speakers, locks, thermostats, sensors and more.
Laura's Mom: Layers of Pool Safety for Her Grandkids

The Safety Turtle 2.0 Child Immersion Pool Alarm System is the easiest way to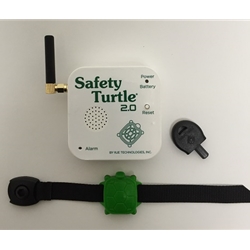 protect little ones around a pool for open water. This "personal immersion" system uses water-activated wristbands that trigger a loud alarm when submerged in water. Laura's mom can use the Safety Turtle at home or carry it to wherever the grandkids will be swimming, including hotels, lakes, a friend's pool or on a boat.
For an added layer of protection, the easy-to-install MagnaLatch ALERT Pool Safety Gate Latch with Alarm is a magnetic latch she can affix to vinyl, metal or wood gate posts. The top-pull model has dual electric warnings when unlatched – bright LED lights and an audible alarm – and a rekeyable lock for extra security and convenience.
Lisa: Fewer Worries About Her New Dog
The gift of an indoor pet cam would go a long way towards alleviating Lisa's worries about her new dog when she's at work or away from home. Motorola's Digital Wireless Indoor Pet Monitor with two cameras offers a convenient two-way communication feature that will allow Lisa to communicate to her dog without being in the same room. The video monitor has a full color LCD screen and infrared night vision for keeping an eye on things in very low light levels.

Jim: Vacation Home Peace of Mind
A freeze alarm monitors the temperature inside the home and provides a warning if it dips dangerously low. It's an ideal gift for people like Jim, who owns a vacation home up north that he closes up for the winter. A call-out freeze alarm like the best-selling TempAlarm Dialer Pro sends Jim an alert via a phone call when the indoor temperatures in his home are falling.
A local alarm like the simple-to-use Freeze Flash Temperature Warning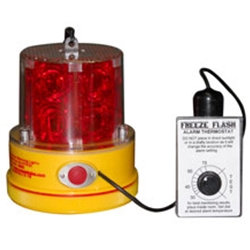 Light lets Jim put his observant neighbors to work for him! All he has to do is set the low temperature, install the batteries and place the unit in a visible window. When the temperature goes below the set level, the light will flash and attract his neighbors' attention.
Donna: Home Alone Security for Her Dad
The Ring Video Doorbell is tops on Donna's list of gifts for her elderly dad, who lives alone in a town several hours' drive from her. It's like Caller ID for the front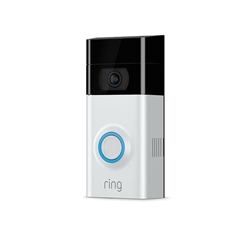 door and super-simple to use! When the doorbell is pressed or motion is detected, an alert is sent to her dad's smartphone along with streaming live HD video of the visitor outside the door. Ring Video also lets her dad converse with the visitor through the built-in microphone and speakers.
Still looking for the perfect gift?
Click on the Great Gift Ideas tab on the DIYControls home page for more suggestions. Use the lefthand column to shop by price, manufacturer, features and more. It's a handy resource for finding holiday gift ideas for everyone on your list!