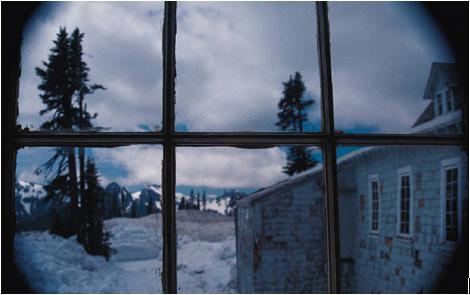 Minnesota is known for its bitterly cold winters and heavy snowfall.  Beginning in December, arctic air pushes down from Canada and temperatures can sink to below 0oF for days on end.  The sub-zero temperatures impact everyone's lifestyle in Minnesota and can make doing business a real challenge for people like Ernie Johnson of Duluth.  A wireless temperature sensor turned out to be the answer to one of his biggest problems.
Ernie owns a carpet cleaning business and parks his fully-loaded van in an unheated garage at night.  This arrangement works fine in the warmer months, but in the wintertime when the cold Canadian winds are blowing, Ernie has to carefully control and monitor the garage temperature to prevent his liquid cleaning supplies from freezing.
"I use a portable space heater at night to keep the garage temperature above 45oF," Ernie explains, "but sometimes the darn thing trips the circuit breaker and power goes out.  By the time I discover that the heater was off all night, my liquids are frozen solid!"
Ernie wondered if there was some kind of wireless temperature sensor that would warn him if the temperature in his garage was getting dangerously low.  He wasn't too hopeful because his detached garage has no phone line to send out a communication, but a phone call to DIYControls pointed him to a system that would solve his problem – the Skylink wireless temperature sensor. The Skylink Wireless Freeze Temperature Alert & Phone Dialer is designed to monitor the temperature of a specific area, indoors or outdoors, and send a signal to an emergency phone dialer to relay the alert.
Ernie learned that he could put the Skylink temperature sensor in his garage and program it to transmit an alert when the garage temperature dropped below a set-point.  The phone dialer, which could be located in his nearby house, could be programmed to call Ernie's cell phone with an emergency message.  The price of the Skylink system was within Ernie's budget and the system was a cinch to install.  He placed his order immediately.
"Two weeks after I installed my Skylink system, the portable heater tripped the circuit breaker and the temperature in the garage began to plummet," Ernie says.  "But my Skylink Wireless Freeze Temperature Alert & Phone Dialer called my cell phone with a warning message and I was able to attend to the problem before the temps reached the freezing mark and my supplies froze."
To monitor temperatures in a home or any kind of building, home, garage or greenhouse — or even in a specific outdoor area — a wireless temperature sensor used in conjunction with a remotely-located phone dialer is an affordable solution.