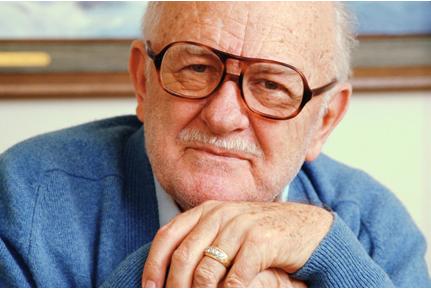 Staying safe and warm in the winter presents some unique challenges for the elderly, especially seniors who live alone and far away from family and friends.  Loss of heat, power outages, isolation, and preventing hypothermia and dehydration are serious concerns for seniors and their caregivers.  Here are some practical elderly home safety tips that seniors can use to prepare for the long, cold winter months.
1)      Keep cupboards stocked — You never know when you might become housebound because of snow and ice, so be prepared by keeping a week's supply of food in the house along with a couple of gallons of bottled drinking water.  Non-perishable canned goods, cereals, pasta, dry milk and jarred sauces are recommended.  Buy a non-electric can opener in case there is a power outage and stock up on batteries.  And make sure you have a couple of working flashlights.
2)      Refill prescription medications­­ – You don't want to run out of critical meds during a blizzard so stay well-stocked.  If your pharmacy does not deliver, consider switching to one that does so you don't have to drive in bad weather when you need to refill a prescription or require an over-the-counter medication.
3)      Maintain heating fuel levels – Schedule a delivery of home heating oil or propane in mid-fall and have your furnace checked and you chimney/flue cleaned.  Monitor fuel levels as winter sets in and schedule a delivery if the level falls below a quarter of tank.  If you are financially strapped and need assistance with your fuel purchase, you may qualify for state aid.  Go to this site to learn if you are eligible for energy assistance in your state.
4)      Stock up on wood or kerosene – An efficient wood-burning fireplace, wood stove or kerosene heater can provide considerable heat and lower heating bills.  Order an adequate supply of seasoned wood early in the season and store it in a dry, easily-accessible location like your attached garage or covered porch.  Remember that burning wood and kerosene emit carbon monoxide so proper ventilation is required.  Be sure to install a smoke detector and carbon monoxide detector in areas where you use fireplaces, wood stoves, or kerosene heaters.  You may want to consider installing a multi-functioned monitoring system like the Sensaphone 400.  It features an auto-dialer that sends telephone alerts to family or friends in case of a smoke or toxic gas emergency, in addition to emitting an audible signal.
5)      Prevent hypothermia — According to the National Institute on Aging (NIA), older adults are especially vulnerable to hypothermia, which can be deadly if not treated quickly.  Lower body heat, inactivity, illnesses such as diabetes, and some medicines also put older adults at risk of hypothermia.  To avoid danger, seniors should stay inside during extreme cold and windy weather; keep their home heated to between 68◦-70◦ F; and dress in layers including long underwear, socks, slippers and sweaters.  As an extra precaution, a freeze alarm can be installed to warn if the indoor temperature drops to a dangerous level.  The more sophisticated freeze alarms hook up to your telephone and automatically call an offsite caregiver if your indoor temperature plummets.  For more information on the risk of hypothermia in older people, see this report by the National Institutes of Health.
6)      Stay fit and healthy – Exercise, diet and staying well-hydrated are important for good health, especially in the wintertime.  Move your body by walking in place or doing laps around your house.  If you can afford it, invest in a stationary bike or treadmill.  Eat well-balanced meals that include frozen or canned vegetables and fruits if fresh are not available, and be sure to drink plenty of water to prevent dehydration.  Six to eight glasses a day are recommended, even in the winter.
7)      Stay in touch – When snow is falling and the wind is howling, concerned family members and friends will want to know that you are safe and well.  Stay in touch with your support circle via Internet email, cell phones, text messaging and even your old-fashioned landline phone.  Seniors living alone can wear a "panic button" pendant or wristband that calls a response service, family member or caregiver in case of an emergency, such as a debilitating fall.  Sophisticated senior monitoring systems are available.  These multi-functional devices send well-being status alerts, issue medication and appointment reminders, send text messages, and serve as an emergency response system.
8)      Keep emergency numbers handy – Program emergency phone numbers into your cell phone or cordless phone or post a handwritten list in your kitchen.  You list should include the police and fire departments, fist aid squads, hospitals and Red Cross.
Seniors living independently can survive the long winter months by preparing for cold weather challenges in advance and by following these tips for elderly home safety.  Remember to reach out to family members and friends by phone or computer on a regular basis to get the latest news and assure them that you are OK.   And rest assured, springtime is just around the corner!