Leaving a home unoccupied during the winter is always a concern, so we've put together a list of easy to use and very affordable devices (under $200 each) to protect your vacant house against burglaries, water leaks, freezing pipes, power outages and pesky rodents. Hiring a professional caretaker or asking a trusted neighbor to check up on your empty house once a week is a smart first step, but for the other six days of the week when no one is around, these inexpensive devices can stand guard.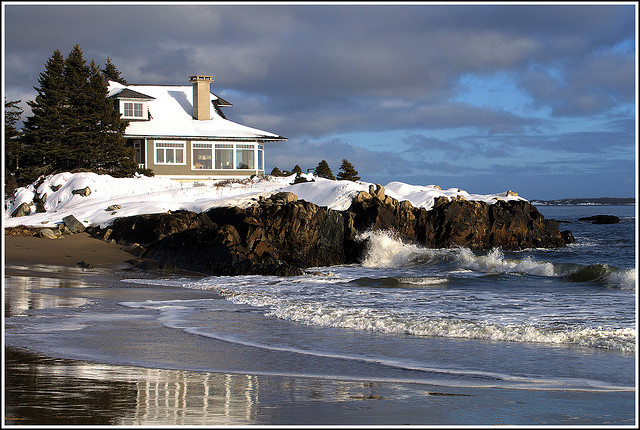 Fool burglars
…by making your home look and sound like it's occupied by using automatic timers to turn lights and radios on and off. The Datexx uTimer uses light-sensitive technology to turn lamps and radios on when it detects darkness and turn them off automatically 4, 8 or 12 hours later. Priced at $35.
Deter burglars
…by scaring them away with motion-sensitive outdoor lights. The solar-powered Maxsa Innovations Halogen Security Floodlight turns on automatically when motion is detected at night to illuminate walkways, driveways, garages and sheds. Easy to install and requires no electricity so it can be set up anywhere. Sells for under $85.
Monitor and video burglars in action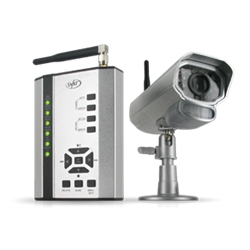 …with a remote video surveillance system. For less than $180, the wireless plug-and-play SVAT 4 Channel DVR w/ Receiver and Night Vision Camera features a long-range night vision camera that lets you monitor indoor or outdoor spaces day or night when you aren't there. Watch live or record up to 350 minutes of video and audio.
Protect against hot water heater leakage
…by installing a water shutoff valve controller. Should your hot water heater spring a leak, the FloodStop Shutoff Valve for Water Heaters will turn off the water supply to the unit and sound an alarm before you have a messy flood. Priced at around $150, this shutoff valve can also be used on the water main supply for the whole house if the valve size is compatible.
Get a text alert before costly water damage
…occurs in your basement or any other leak-prone area in your home with the PumpAlarm cellular water alarm.   Specially priced at under $200, PumpAlarm sends text message alerts to up to three phone numbers if the power goes out, if your sump pump fails, or if there is water around a leaky appliance or toilet.
Prevent a freezing pipe fiasco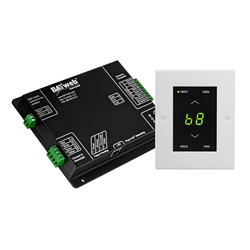 …with a freeze alarm that calls you on the phone if the temperature in your home dips dangerously low. There are several fixed-degree freeze alarms available at under $100 that will notify you when temperatures drop below a set-point (typically around 42°F). Most models call three to five phone numbers so you can program the alarm to also contact your caretaker or neighbor.
If you have a fulltime Internet connection in your house, the BAYWeb Internet Thermostat functions as a freeze alarm and sends email or text alerts to your smartphone or computer if there's a temperature emergency in your home. The multi-functional BAYWeb Standard model sells for only $195 and features a secure home monitoring system that also alerts for sump pump failures and break-ins (additional sensors required).
Drive destructive rodents out
…without pesticides or traps. The Attack Wave Pestrepeller™ is an effective, user- friendly and environmentally safe way to combat rodents who can invade your home seeking warmth and food. This device produces strong sound pressure in the air that attacks the auditory and nervous systems of rodents, causing them to abandon their food sources and shelters. Priced just under $30.
"Flash" neighbors when your heat is out!

The Freeze Flash Home Temperature Warning Light is the inexpensive alternative to a freeze alarm. Place Freeze Flash in a highly visible window in the front of your house. If the temperature inside drops below 30°F, a red flashing light will alert friends or neighbors so they can contact you before your pipes freeze and crack. Sells for $85.
More Suggestions
Whether you are going away for a few days or a few months, it's always wise to take steps to protect your vacant house from mechanical failures, intruders and weather-related disasters. For additional DIY devices to protect your home this winter when you're not there, take a look at the diycontrols.com store.