Here's some good news for small business owners:  Today's DIY monitoring systems and security systems provide the same high-quality protection that you get with a professional installation at a fraction of the cost.  Although many DIY monitoring and security systems are designed primarily for home use, most of these systems work equally well for protecting a small office, warehouse or manufacturing facility whether you rent or own.  These DIY monitoring systems and DIY security devices will help you protect your assets without the added expense of monthly service fees and monitoring contracts.

Monitor and Control Temperature from Anywhere
With a remote controlled thermostat, you can adjust the temperature in your office or store from virtually anywhere via a landline phone, smartphone or computer (based on the model you choose).  Benefits include:
Pre-cool or pre-heat the office before employees arrive to reduce monthly energy bills;
Use it as a freeze (or heat) alarm to receive alerts if the temperature in your building reaches a dangerous high or low due to a furnace failure or power outage;
Add sensors to monitor other critical conditions, including humidity, water leaks, motion and sump pump failures.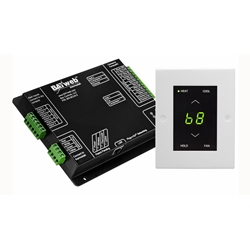 Recommended Model:  BAYweb Internet Thermostat Professional – A full-featured Internet thermostat that can do double-duty as a security system.  Comes with a new smartphone app for Apple or Android devices.  Sends email and text message alerts.  Affordably priced with no recurring service fees.
Automate Your Office with Z-Wave
Have you heard of Z-Wave?  Z-Wave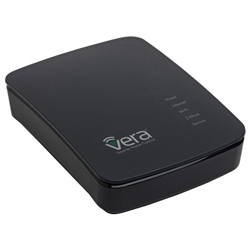 is a wireless communications protocol designed for home and office automation systems. All Z-Wave sensors and modules communicate wirelessly and are battery-powered, so installation is fast, easy and non-invasive.  Another perk:  All Z-wave controllers and sensors are compatible, regardless of manufacturer, so you can mix and match components from the thousands of Z-Wave supported devices.  Design your own Z-Wave office automation system so you can:
View cameras, operate door locks, control thermostats and lights from your mobile device;
Know when employees come and go, get smoke alarm notifications, and more;
Control everything using the unit's controller or remotely from your smartphone, tablet or computer using the mobile app.
Recommended Model:    VeraEdge – The very powerful but easy-to-use VeraEdge provides small businesses with one-app control for up to 220 automation and security Z-Wave devices (sold separately). One intuitive app keeps you informed and in control at all times, wherever you go. Compatible with 1,200+ devices from most major brands and operates on Z-Wave Plus and Wi-Fi wireless connections.  Priced at under $100!
Save Big with a DIY Security System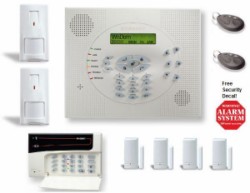 The most popular DIY security systems are wireless and communicate via radio signals, making them easy to install and easy to expand.  And because most sensors are battery-powered, there are no wires to run or holes to drill.  A customizable DIY security system costs just hundreds of dollars without the extra expense of monthly monitoring fees.  Other benefits include:
Choose a system based on how you want to be alerted:  by phone call or email and push notifications;
Add sensors and cameras as needed, including door/window sensors, motion detectors, water leak sensors, and video surveillance cameras;
Some DIY systems provide the option of using a central monitoring service, in addition to receiving alerts directly.
Recommended Model:  The WisDom Wireless is recognized as one of the most complete DIY security systems available today for the do-it-yourselfer. It features an autodialer that will call up to four phone numbers in the event of an emergency.  Get started with a WisDom Wireless kit that includes a main control panel and a variety of sensors.
Other DIY Monitoring Systems
The DIY monitoring systems shown above give you the power of remote thermostat control, remote z-wave automation and the protection of a 24/7 security system.  If you are looking for a more sophisticated way to monitor valuable equipment or supplies, take a look at a cloud-based remote monitoring system that communicates via an Internet or cellular connection and allows you to remotely monitor critical conditions like temperature, humidity or leaks through the cloud.  We recommend the Sensaphone Sentinel or xProxy Link. Event logs are also stored in the cloud for easy access and programming settings can be changed on the go using the system's mobile app.