Here's good news for summer homeowners who are about to close up their vacation cottage or cabin for the winter — easy-to-use home monitoring and protection equipment designed to safeguard an empty house.  Rather than worry all winter about devastating damage from freezing pipes, invasive pests, burglaries or floods, arm your summer home with these home monitoring and protection devices and buy yourself some peace of mind.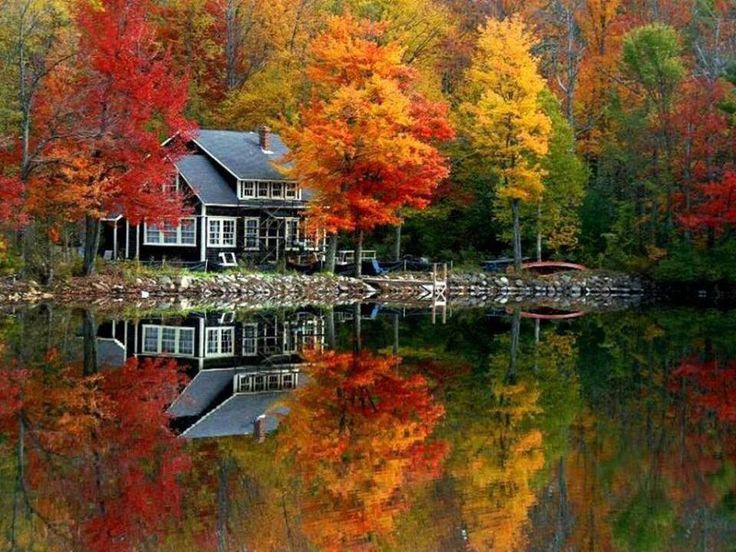 Freeze Alarm — Protect Against Frozen Pipes
Frozen pipes caused by prolonged power outages or failed heating systems can be a real problem in vacant summer homes.  A freeze alarm is a device that monitors the temperature inside your home and provides a warning if it dips dangerously low, before your pipes freeze and burst.
The popular Intermediate Freeze Alarm uses a landline phone connection to notify you if the temperature in your vacation home has dropped below your temperature set-point.  It also lets you call in to change the settings or check the current temperature by phone.  Some freeze alarms communicate via a cellular or Internet connection, a great option if your summer home doesn't have landline phone service.
Pest Repeller — Safely Drive Rodents Out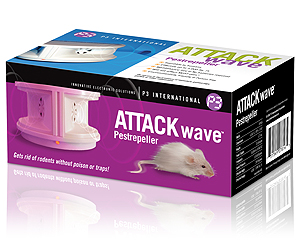 Pesky rodents seeking warmth and food and are a common problem during the winter months.  They can make a real mess of your home, furniture and clothing.
The Attack Wave Pestrepeller™ uses ultrasonic sound waves to drive destructive rodents out of your house without pesticides or traps. Effective and environmentally-safe, the AttackWave is harmless to humans and most pets.
Mobile Alert Security System — View Trespassers in Real Time on your Smartphone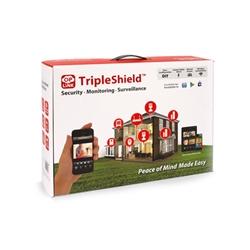 Keeping trespassers and burglars out of an unoccupied vacation home is a priority for homeowners.  A do-it-yourself wireless security system like the Oplink TripleShield offers many of the same advanced features as a professional installation at a fraction of the cost.
You control the Oplink TripleShield system with your smartphone or tablet from wherever you are.  If there is activity at your house, the system sends alarm notifications directly to your mobile device or landline phone.  The Oplink Security IP cameras allow real-time viewing and listening in and automatically record the action when they sense an intruder.
Water Main Shutoff Valve — Prevent Whole House Floods
Water leaks from old or faulty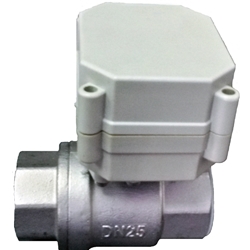 plumbing can destroy walls, flooring and furniture, as well as personal items that can't be replaced.
An automatic water main shutoff system (or "whole house water shutoff valve") like the Valve Screamer Motorized Valve Auto Shut Off stops flooding by closing a motorized valve on the water main when a wired sensor pad detects moisture, before damage is done. To monitor for other types of non-plumbing leaks, like a leaky roof or window, add the compatible Flood Screamer.  It comes with a control unit that can monitor up to 32 wireless "water puck" sensors that you place near leak-prone appliances and in vulnerable areas around the house.
Cellular Sump Pump Alarm — Know if Your Sump Pump Fails
Many homes use sump pumps to keep basements dry and prevent flooding.  But a sump pump won't work if there's a power outage or a mechanical failure.
A sump pump alarm warns you when your sump pump stops working so you or a serviceperson can intervene before your basement floods.  The dual-sensor PumpAlarm Cellular Water Alarm is one of the most affordable alarms you can buy.  It communicates via a cellular connection, so you don't need a landline phone or Internet connection, and it sends text message alerts to up to three cell phones if there's a power outage or the water level in the sump pit is too high.
Other Home Monitoring Devices
For other ideas and solutions for home monitoring an empty vacation house during the off-season, take a look at these blog articles or contact the experts at the diycontrols.com:
Heading South? Home Protection Tips for Snowbirds
Water Leak Detectors for Every Budget