If another storm has you cooped up in the house again, why not make good use of the time and tackle one of these easy DIY home projects?  Rather than spending the day thinking about what didn't get done at work today, channel your productivity into installing one or more of these innovative DIY products to make your home a safer, easier place to live in.  Best of all, each one of these DIY projects is very affordable and can be installed in less than an hour using just a few tools or supplies.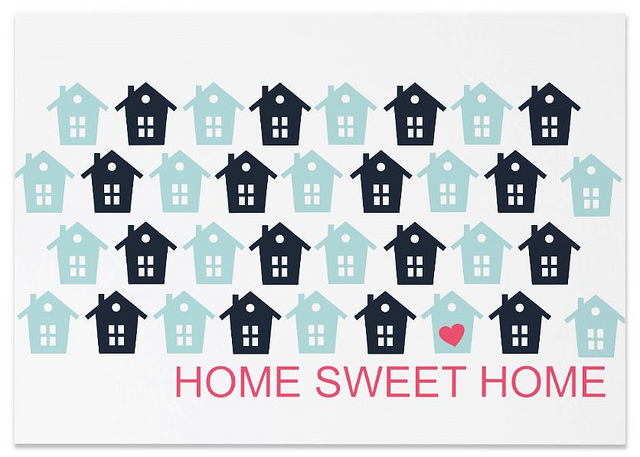 What it Does:  Prevents a catastrophic flood in your laundry area by turning off the water supply to your washing machine if an excess flow of water is sensed.  Has no mechanical moving parts and needs no power source.  Can be used on dishwashers and other appliances.
Installation Time:  About 10 minutes.  No tube cutting or soldering required.
Cost:  Less than $25 for a pair.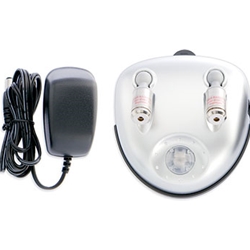 What it Does:  Protects your car and garage walls by guiding drivers safely into the garage.  Shines a bright red laser beam onto the car's hood and dashboard to tell drivers when the car is positioned correctly in its parking spot.  Great for tight garages and new drivers.
Installation Time:  About 10 minutes.  Attaches to ceiling with hook-&-loop tape or screws (included).  Plugs into any AC outlet.
Cost:  Less than $30 for single beam (one car) setup.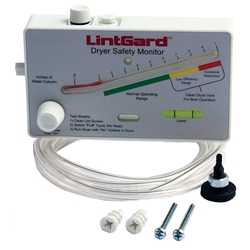 What it Does:  Prevents unexpected dryer fires by warning when there's a build up of lint in the dryer vent which can catch fire, telling you it's time to clean your dryer vent hose. *  Saves money on electric bills too, since clothes take longer to dry when there's an accumulation of lint in the vent hose.
Installation Time:  Less than 1 hour.
Cost:  Under $20.
* Also get a Linteater Dryer Vent Cleaning System for easy DIY vent cleaning.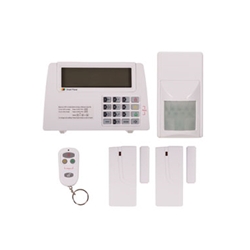 What it Does:  Provides affordable protection against home invasions by monitoring windows and doors in eight zones.  Window and motion sensors are all wireless, making setup simple with no hardwires or mess.  Accepts an unlimited number of add-on sensors.
Installation Time:  Less than an hour.
Cost:  Under $120 for starter kit.
What it Does:  Protects the contents of food in your basement or garage refrigerator or freezer by alerting you if the power goes out or a circuit trips.  Alarm sounds a loud buzzer 85 to 90 dB buzzer with blinking lights.  Can be used on any 110 V outlet and with other types of appliances like heaters and pumps.
Installation Time:  Minutes!  Just plug it in.
Cost:  About $45.
Other Great DIY Projects to Fill Downtime
Do find yourself with more downtime to fill?  Here are a few other popular DIY home projects you can accomplish in less than an hour's time:
uSwitch Motion-Activated Lamp Controller by Datexx  – Intelligent built-in motion sensor detects your movement as you enter the room and switches on any lighting appliance that you plug into it.  Lamp shuts off automatically in 1, 5 or 10 minutes after you leave the room.