Making the transition from being from a vacation homeowner to a "vacation rentals by owner" proprietor is a big step, but if managed well, the monetary benefits can more than offset the costs of owning a second home. Although there's a long list of tasks involved in being a vacation rental by owner, there are also some tricks for cutting corners, like investing in a home automation (or "smart home") system.  Equipped with the right control and sensing accessories, a home automation system allows rental owners to monitor their property from a distance and even perform some tasks from just about anywhere!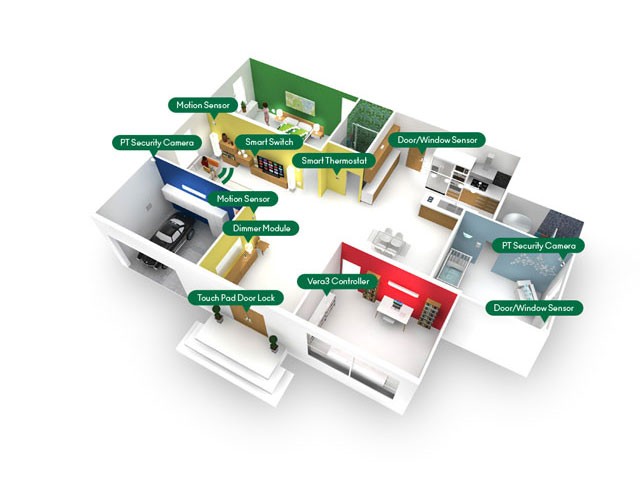 What is a Home Automation System?
A smart home automation system allows you to control and monitor your home remotely from any web-enabled smartphone, tablet or laptop.  For property owners who live a distance from their rental home, a home automation system allows them to control everything from temperature and lighting to dead bolt locks and security cameras without having to travel to the site.
At the heart of a smart home system is the controller, a special computer that connects to the Internet and communicates wirelessly with various control and sensing devices.  These devices are all sold separately, so you pick the accessories you need.
The VeraEdge is one of the most affordable but powerful smart home controllers and gives you one-app control of over 220 home automation and security devices in your home or business using a smartphone, tablet or computer. The VeraEdge "talks" wirelessly to the control and sensing devices through Z-Wave (a major wireless communications protocols) and works with over 1,200 off-the-shelf Z-Wave wireless devices, regardless of brand.
Top Picks for Making Your Rental Home "Smart"
Managing the rental of a vacation property can be like taking on a second job, but many do-it-yourselfers who devote the necessary time and dedication succeed in breaking even or even turning a profit.  If upgrading your property with a smart home automation system appeals to you, here's our top picks of control and sensing devices to get.  These devices were chosen because they address some of the most important tasks and concerns of rental owners.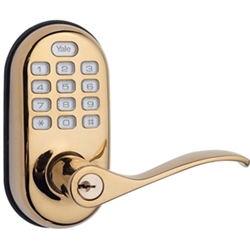 Keyless Entry – Keyless Entry — Getting the keys of your vacation home into the hands of your renters on time is critical, but mailing keys can be a chore.  With a Z-Wave wireless keypad door lock, you can grant access to your home from anywhere via your mobile device and home automation system.  Instead of mailing a set of keys to your renters, you just give them the passcode to the house.  After they leave, you can change the passcode remotely.
Control Temperature and Energy Consumption — The best vacation homeowners treat their renters like guests and want the temperature in their rental home to be comfortably warm (or cool) when renters arrive.  A home automation system equipped with a Z-Wave enabled programmable thermostat allows owners to adjust the heat or central A/C remotely, before and after the renters leave.  Owners can also set limits to temperature highs and lows to help control the amount of energy their renters use.
Protect Against Floods and Freezing — Whether your vacation home is occupied or vacant, water damage due to leaking pipes or faulty appliances, corroded water heaters, or fixtures in the bathrooms and laundry room can happen at any time.   As well, a power outage or furnace failure can send inside temperatures plummeting and result in frozen pipes that burst.  Including a Z-Wave Enabled Wireless Water and Freeze Alarm/Sensor in your home automation system is a smart way to protect against costly damage caused by flooding or frozen pipes.  If the device detects water or freezing temperatures, it sends out an alert and sounds a siren.  
Emergency Water Main Shutoff — In the event of a potentially catastrophic flood, a home automation system equipped with a Z-Wave Emergency Water Main Shutoff Valve automatically turns off the water main supply when its sensors detect water.  It also alerts the homeowner of the situation and gives them the ability to open or close the water main valve remotely using a smartphone or mobile device.
Other Ways to Smarten Your Vacation Home
In addition to these accessories, homeowners operating a "vacation rental by owner" business may want to expand the capabilities of their smart home automation system by adding other monitoring and controlling device accessories such as wireless cameras, lighting and appliance control modules, and motion detectors.