There are many advantages to choosing a wireless home alarm system over a traditional hard-wired system, especially if you are want to install the system yourself. To decide which type of system is right for you, consider these eight reasons why a wireless home alarm system may be the better choice: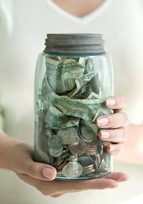 1. Saves you time and money on installation A wireless home alarm system communicates via radio signals, making it very simple and much less costly to install than a hard-wired alarm system which requires running wires and drilling holes through walls, ceilings, woodwork and concrete. For older homes that are difficult to wire, a wireless system is an excellent solution. Do-it-yourselfers can install most wireless systems in just a few hours.
2. Tamper resistant A skilled burglar will attempt to disarm a traditional home alarm system by cutting wires. But sabotaging a wireless home alarm system is not so easy because each wireless component operates independently and would have to be disabled individually.
3. Affordable A wireless home alarm system "starter kit" with a control panel and three sensors costs about $100. More advanced systems with additional sensors, zones and partitions range in price from $200 to $500. Professional installation of a hard-wired alarm system can range from $100 to $1,500, depending on the equipment and layout of your home, plus monthly monitoring fees of $29.95 to $41.95.
4. Cellular Option Many wireless home security systems now offer a cellular communications option, making them ideal for vacation homes without a landline phone. You can also add a cellular terminal as a backup so if your landline connection is cut, your wireless home alarm can still send out alerts.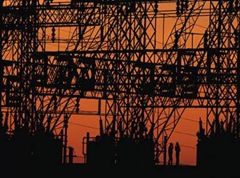 5. Freedom from the power grid Because every sensor in a wireless home alarm system is battery powered, sensors continue to operate even during power outages. The system's control panel typically uses A/C power but has reliable, robust batteries for backup power.
6. Easy troubleshooting Locating a problem within a hard-wired system can be very difficult and require a professional to analyze the hundreds of feet of wiring. Many wireless alarm systems do their own troubleshooting and identify the problem component, most wireless sensors provide "low battery" alerts.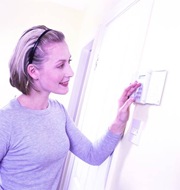 7. Independence Today's wireless home alarm systems are designed to contact you directly when there is an emergency, instead of going through a costly outside monitoring company. Many wireless home alarm systems will call multiple phone numbers, so if the first family member doesn't answer the phone, another person will be called automatically.
8. Portable If you move to a new house, your wireless alarm system can move with you.
There are many wireless home alarm systems on the market today with a variety of sensors options and accessories, including motion sensors, door/window sensors, smoke detectors, keychain remote controls and glass breaker sensors. Some systems also double as a "home automation center" which allows you to remotely control household appliances and lights, even when you are away from home. And since a wireless home alarm system is expandable, you can add sensors at any time.