Before you pack up the car to head south this fall, remember the importance of winterizing your home to protect it from seasonal wear and tear and other potential problems such as freezing pipes, water leaks, break-ins and rodents.  Use this handy checklist of winterizing "to do's" to prevent mishaps and protect your property and valuables.  In addition, invest in one of these remote monitoring devices that send alerts to your phone, smartphone or computer if there's a problem while you're away.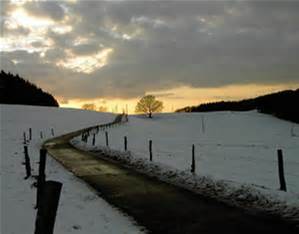 1. Prevent Water Leaks and Plumbing Failures
2. Protect Against Frozen Pipes
Have a professional inspect your furnace to ensure that it is working properly. Â Clean or replace the filters.
Keep the house warm enough to prevent pipes from freezing by setting the thermostat to around 55°F (12.7°C).
Install a freeze alarm or Internet thermostat that will alert you of changing conditions, such as a power outage and/or drop in temperature, so you can call someone to intervene if your heating system fails.
To save on energy by not heating an unoccupied house, turn off the water supply, completely drain all of your pipes and turn off your heating system.
3. Take Care of Outdoor Maintenance
Clean gutters to prevent ice dams and allow melting snow to drain away from the house (and not into the basement).
Trim tree branches located near the home and power lines.
Turn off outside water faucets using basement shut-off valve; leave faucets open.
Disconnect, drain and store garden hoses in garage or shed.
Turn off and drain outdoor sprinkler system.
4. Make Your Home Looked Lived-In
Keep intruders away by making your home look occupied. Â Start by installing automatic timers to turn interior lights on and off at random times.
Cancel trash pickup and arrange for your mail to be held or forwarded.
Hire a contractor to plow your driveway and shovel the walkway after every snowfall.
If you don't already have a home security system, consider installing an inexpensive do-it-yourself callout wireless security system that will send you alerts by phone or Internet if there is a break-in.
Install motion-sensitive security lights around your house to deter trespassers. Â Wireless, solar-powered floodlights are easy to install and need no electricity.
5. Protect Appliances
Throw out perishable foods in refrigerator and freezer. Â Leave running or empty it out completely, unplug and prop doors open to prevent the growth of mold.
Unplug TVs, computers, microwave ovens and other electrical appliances to protect against sudden power surges and save energy, or, use a surge protector to ensure that damaging power surges do not reach your equipment.
Shut off the water to dishwashers and ice makers to avoid any leaks or broken hoses while you are away.
6. Keep Destructive Animals and Pests out of Homes, Yards and Vehicles
Clean your home thoroughly and empty all trash cans to make it unattractive to pesky animals, rodents and insects looking for food and warmth.
Inspect your home for openings that animals could use to enter, such as an open fireplace flue. Plug any cracks or openings that bats, birds and rodents can fit through.
Use an electronic pest deterrent device to drive rodents out of the home and keep them from building nests under the hood of cars.
7. Â Additional Tips for Snowbirds
In addition to winterizing your home, arrange for a friend, relative or caretaker to stop by each week to check up on your house.
Check that your homeowners insurance policy provides adequate coverage. Â Ask your insurer what precautions you must take to ensure coverage during an extended absence.
Notify your local police that you'll be away and provide them with emergency contact information.
If your smoke and CO detectors are not hooked up to a home security system, install a RemoteLync device that contacts you by smartphone if one of your detectors is activated and alarming.