Skip the lines this Cyber Monday and shop online !  All of these great ideas are priced at under $100 and you're sure to find something for everyone on your shopping list.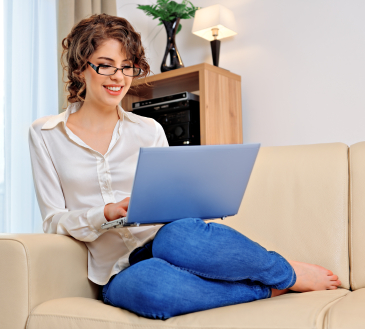 Gifts Under $25
Safety Light Armband for Protection from Motorists — The Marpac Foxfire Armband Light increases a person's visibility to passing cars, especially when the sun is low or at night time.  Great for runners, walkers and cyclists.  The reflective, weather-proof band has 4 super bright red LED lights that flash or stay steady-on.  Powered by a long-life lithium battery.
Digital Thermometer BBQ Fork for Better Grilling – Backyard chefs and tailgaters will love the Maverick BAR-B-Fork Digital Probe Thermometer that takes the guesswork out of grilling.  The fork's sensory tip accurately measures temperature and doneness of grilled meats and gives a digital reading on the LCD display.  Good for the oven and microwave cooking too.
Pup Light Keeps Dogs Safe and Visible – The super bright PupLight protects dogs on and off the leash and makes them visible up to a mile away!  The illumination provided by its 3 ultra bright white LED lights let dog and owner spot hazards up ahead.  Uses AAA or rechargeable batteries.  Adjustable collar fits all dogs, even long-haired pets.
Electricity Usage Monitor for Reducing Electric Bills – Everyone would like to reduce their electric bill, and with the  Kill A Watt Electricity Usage Monitor homeowners can measure the power consumption of each appliance.  Use this info to determine which are the inefficient and need to be replaced.  Also helps for forecasting electricity costs and to check the quality of the power supply.  Useful for renters or homeowners.
Gifts Under $50
Flood & Freeze Warning Flasher Alerts Neighbors – Frozen pipes and flooding can cause catastrophic damage to a home!  The battery-powered Reliance Controls Wireless Flood/Freeze Warning Flasher mounts to a window and flashes a bright red light to alert neighbors when freezing temperatures or flooding threaten the house while the homeowner is away.  Great for vacation homes!
LED Light Safety Vest for Any Outdoor Activity – Whether your loved one works or plays outside, the 16 flashing LED lights on the Maxsa Innovations Reflective Safety Vest will help protect them in darkness and traffic.  Powered by 2 AA batteries, these super bright lights flash about 150 times a minute and are visible up to 2,500 feet away.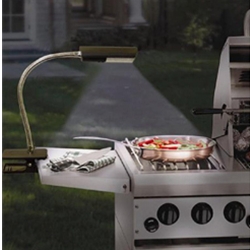 Portable Grill Light Burns Brightly All Summer – BBQ fans will be thrilled to receive this handy grill light that lets them see what they're doing and better judge the cooking process.  Powered by 3 AAA batteries, the energy-efficient Maverick Basic 4 LED Grill Light operates for 50,000 hours – that's about a whole summer's worth of grilling!
Gifts Under $75
DIY Wireless Security That's Like the Pros – Today's wireless security kits have many of the same features as dealer-installed systems at a fraction of the cost.  Anyone with an unarmed home or apartment will appreciate receiving a Skylink Wireless Security System Basic Kit that takes minutes to install and is easy to expand with additional sensors.  And if they move to another home, they can take it with them!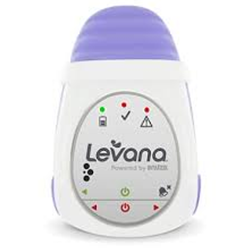 Newborn or Special Needs Baby "Movement" Monitor – For families with a newborn or special needs infant, consider giving a "movement monitor" like the Levena OMA+ Portable Baby Monitor with Audible Alarm that clips to baby's diaper and senses even the slightest movements, so parents don't have to keep getting up to check on baby if he seems too quiet.  If no movement is detected for more than 20 seconds, the baby movement monitor alerts parents with a loud beep.
Sooteater Do-it-Yourself Chimney Cleaning Kit – Chimney fires are preventable with an annual inspection and cleaning to get rid of the buildup of sticky, flammable creosote.  For any homeowner with a fireplace or wood burning stove, a Sooteater Rotary Chimney Cleaning System makes a great gift.  With a Sooteater kit and a power drill, homeowners can clean their own chimney easily from inside, without having to climb up a ladder.
Freeze & Flood Alarm that Calls You – Frozen pipes, leaks and flooding spell disaster for homes in cold northern areas as well those in warmer climates.  Give someone peace-of-mind with a Reliance Controls PhoneAlert that automatically calls up to three phone numbers if there's a power outage, freezing conditions or flood at their home, cottage or business.  Installs in minutes and needs no special wiring.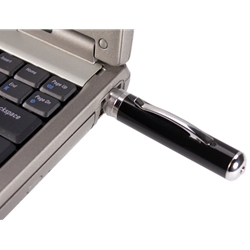 "Spy Pen" Camcorder with Audio – Looks like a regular pen, but the KJB Security Self Recording Spy Pen Camera with Audio has 4 GB of internal memory and records high quality video and audio.  Point and shoot, and then plug it into a USB port on a Mac or PC to view.  A convenient way to carry a camcorder or use for "covert" operations!
Gifts Under $100
Electronic Watchdog to Scare Away Intruders – The sound of a barking dog is an effective way to deter burglars, but owning a dog is not always practical or desirable.  For these folks, there's Rex Plus II, a watchdog that never needs walking or feeding but is always on duty guarding and protecting.  Rex Plus II "sees" through thick doors, walls and glass and begins barking when there's movement.  Can also sound a siren or a greeting.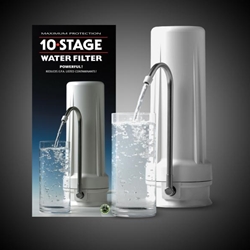 10-Stage Water Filter for Pure, Great-Tasting Water – The New Wave Premium 10 Stage Water Filter delivers great-tasting, chlorine-free, odorless water for pennies a day.  Hooks up to the kitchen sink and provides better drinking water than the bottled brands by eliminating bad chemicals and contaminants while keeping the good minerals.
Low Temperature Alert Warning Light for Vacant Homes – Here's a gift idea for traveling homeowners to help protect their vacant house from freezing pipes and water damage — the popular Freeze Flash Battery-Powered Low Temperature Warning Light.  Place it in a highly-visible window and if the heat fails and the inside temperature drops below 30oF, neighbors will be alerted by the flashing red.
Need More Ideas?
If you don't find what you're looking for in our Cyber Monday roundup, check out the diycontrols.com store for more unique gift ideas.  And if you have any questions, call us at 1-800-487-1363 or send an email to support@diycontrols.com.