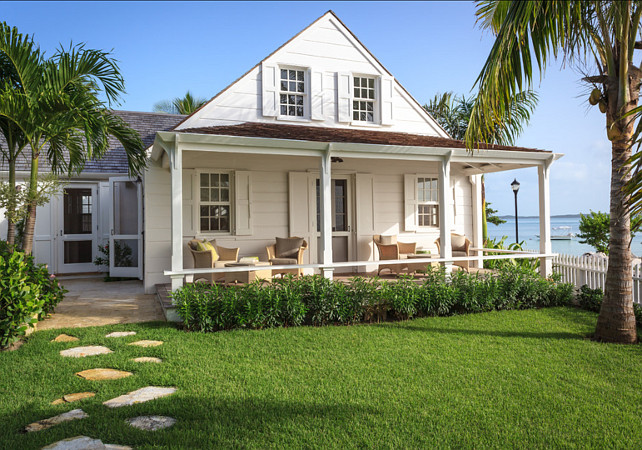 As Labor Day and the busy back-to-school season become distant memories, summer homeowners turn their attention to closing up their properties for the winter. When it comes to safeguarding your vacant vacation home against winter's damaging weather and threats from unwanted intruders, there's a wide variety of easy-to-use home monitoring and protection equipment on the market.
To help you narrow down the choices, we've zeroed in on four of the most common concerns expressed by our customers – from freezing pipes to vandalism – and suggested simple and affordable tech devices that will help protect your cottage or cabin all winter long.
Frozen Pipes: Internet or Cellular Alert Freeze Alarm
Frozen and burst pipes caused by prolonged power outages or failed heating systems can be a real problem in unoccupied summer homes. If you have internet access and prefer a no-fee monitoring solution, the Temp Stick Wifi Temperature & Humidity Sensor is a WiFi connected, battery operated smart monitor that sends alerts to your phone or email the instant an important change in temperature or humidity is triggered. It will accurately monitor conditions 24/7 and you can view and update it from your smartphone, tablet or PC anywhere, anytime.
If your home doesn't have phone or Internet service during the off-season, a cellular freeze alarm like the MarCELL Cellular Connected Monitoring System is a great solution. This full-featured, reasonably priced system sends text message, email or voice alerts using a cell phone signal. For added protection,  SPucks® wireless sensors can be placed up to 200 feet from the MarCELL unit and will notify you when water is detected nearby.
Vandalism or Burglaries: DIY Professional Grade Security System
If keeping trespassers and burglars out of your unoccupied vacation home is a top priority, a do-it-yourself, fee-free, internet based security system like Risco's WiComm Internet/Cellular Security System with a cellular backup option is for you! It offers many of the same features as a professional installation at a fraction of the cost. This easy to install, wireless system uses cutting-edge technologies to protect your home against intrusion and other safety hazards. Use your iOS or Android smartphone or a computer to control your system from wherever you happen to be.  It can also send email and push notification alerts right to your mobile device so you'll know immediately if there's an emergency that needs your attention.  Adding an indoor or outdoor Risco IP camera to your system will allow you to visually check up on your home in real-time.
Faulty Plumbing: No-Fee Internet Based Automatic Water Main Shutoff
Water leaks from old or faulty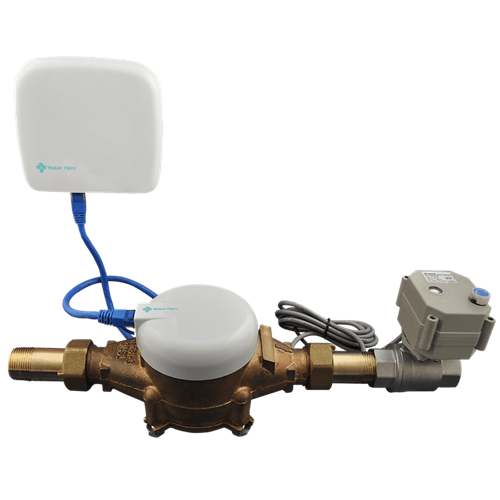 plumbing can destroy walls, flooring, furniture and irreplaceable personal items – a nasty surprise if you don't know about it! With an automatic water main shutoff system like the leakSmart Automatic Water Shut Off System with Internet control, you'll always know your home and belongings are protected. Leaksmart's sensor-based system detects leaks and shuts off the water in less than 5 seconds. The system hub connects to the Internet and sends audible and visible alarms as well as notifications via a smart device app.
The Water Hero P100 WiFi Flow Monitor & Shut Off System is a flow-based remote water usage monitoring system that also tracks temperature and provides consumption information. Water Hero alerts you via text or e-mail to potential leaks and shuts off your water main valve. It also monitors the ambient temperature at the installation site, alerting you if it exceeds a pre-set range. The rechargeable back-up battery ensures continuous operation if the power goes out.
Sump Pump Failure: Cellular Sump Pump Alarm

If you use a sump pump to keep your basement dry and prevent flooding, you may know that it won't work if there's a power outage or a mechanical failure. A sump pump alarm warns you when there is a high water alert or a leak is detected so you can take immediate steps to avoid a basement flood. Priced at $220, the dual-sensor PumpAlarm Cellular Water Alarm is one of the most affordable alarms you can buy. It communicates via a cellular connection (so you don't need a landline phone or Internet connection) and sends text message alerts to up to three cell phones if there's a power outage or the water level in the sump pit is too high. You can also choose a temperature sensor to be alerted when the temperature in your home drops, putting your pipes at risk.
Other Home Monitoring Devices
Taking these steps to protect your vacant summer home is essential, even if you have a caretaker watching over your property. These and other devices will give you the peace of mind of knowing you can monitor everything from mechanical failures to weather-related issues from afar. Visit our store to shop for more home monitoring solutions to safeguard your vacation home this winter.