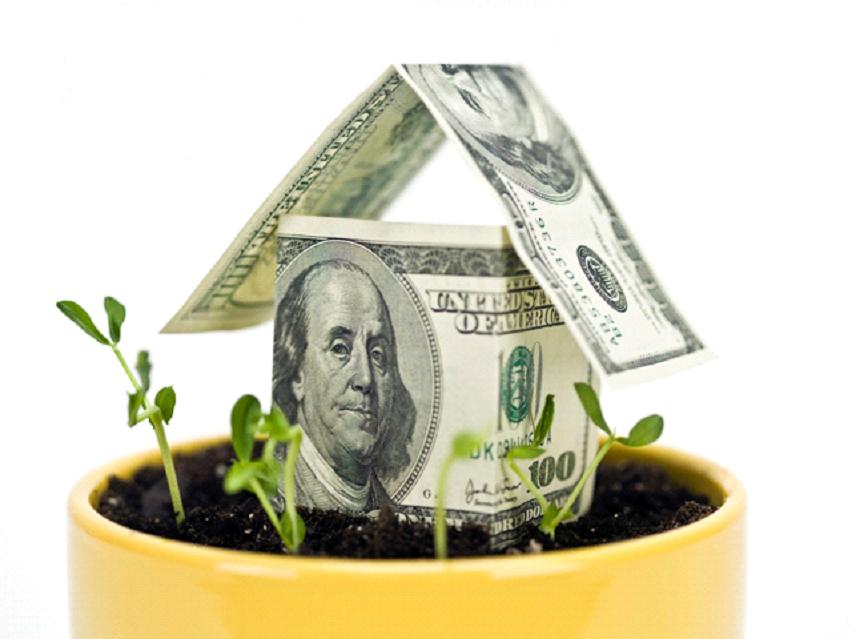 Renting out your vacation home when you aren't using it yourself can be a great way to offset expenses such as taxes, mortgage payments, and maintenance fees.  Sound appealing?  Well, before you assume the role of landlord and rent out your vacation home, you should understand that it can be very time consuming endeavor and not without risk.  This article provides some advice on how to get started, find tenants, and handle repairs and emergencies.  Also discussed are ways to increase profits through a do-it-yourself approach and energy savings strategies.
1) Getting Started
Renting your vacation home is essentially a part-time business and there's a lot to do before accepting that first rent check.  First, thoroughly research local laws governing rental properties to ensure that your home meets building and fire code requirements.  Next, talk to your insurance agent about increasing your liability insurance to protect against law suits should someone be injured on your property.  To determine how much rent you should charge, check newspapers and online ads to for the going rate of similar vacation properties in your area with comparable amenities.  Note that some states require you to collect sales tax, depending upon how many weeks per year the property is rented.
Tenants will expect your home to be clean and in good working order.  Hire a maid service to clean before and between rentals and adequately equip the house with comfortable furniture, linens, and kitchenware.  For additional advice on starting a vacation rental business, see this article by Fox Business.
2) Finding Tenants
Some owners prefer to rent out their vacation home only to people they know and trust.  However, if your universe of friends and family is small, this strategy will greatly limit your rental opportunities.
Other homeowners are willing to rent to strangers to secure more bookings and rely on a rental agent to screen tenants, coordinate reservations, collect deposits and rent, and handle problems.  If you don't have the time or interest in managing the rental process, hire a reputable rental agent who knows your area and is locally based.  Expect to pay a fee of about 10% to as high as 60% for their services.
If you want to manage the process yourself and pocket the commission you would have paid an agent, there are many vacation home rental websites that unite property owners with potential renters.  For a modest monthly or annual fee, these sites offer an excellent venue for you to market your vacation home yourself.  You set your own price, interface directly with renters through email or phone, and negotiate the deal.  Some of the more popular sites are www.vrbo.com; www.vacationrentals.com ; www.vacationsfrbo.com ; www.homeaway.com; www.greatrentals.com .
3) Problem Solving
As any landlord knows, when you least expect it, something can and will go wrong, so it pays to have an action plan in place.  The key word is "anticipate."  Give your tenants a point-person to call for problems and emergencies – it can be you, a property management company, the rental agent, or a caretaker.
If you are handy, live nearby and are willing to be on-call, you can save a lot of money by handling emergencies and maintenance issues yourself.  But if you live more than an hour away from the rental property, line up a support group of reliable local professionals as backup to summon for emergency repairs.  Be sure to include a plumber, electrician, HVAC service company, and general handyman.  You might want to invest in a remote monitoring system, like the Sensaphone 400, that will alert you instantly of problems such as temperature extremes, power outages, break-ins, water presence or smoke.
A property management company is another good option if you live too far away from your vacation home or lack the time or expertise to address problems yourself.  For a fee they will provide 24/7 on-call service and often have their own staff of repair specialists.  Some rental agents also offer this service.
A local caretaker can be a more cost-effective alternative to a property management company, especially if your vacation home is in a rural area lacking professional property management services.  Talk to neighbors and local contractors for referrals on caretakers.
4) Maximizing profits
According to author Christine Hrib Karpinski of the guide, "How to Rent Vacation Properties by Owner: The Complete Guide to Buy, Manage, Furnish, Rent, Maintain and Advertise Your Vacation Rental Investment," there are several key ways to make your vacation home pay for itself.  These include:  renting 15 to 17 weeks a year; renting during peak season; advertising on the Internet to reach the widest audience; and cutting out the middleman to save on commissions.  For more on Ms. Karpinski's recommendations, see this article by Kerry Hannon "3 Ways to Make Your Vacation Home Pay You Back."
Managing your tenants' utility consumption is another way to increase profits.  Consider installing a programmable thermostat that automatically raises and lowers the heat (or A/C system) so that it's not cranking in the middle of the day when everyone is out of the house.  Better yet is a remote control thermostat that allows you to monitor and control the heat and A/C from anywhere via an Internet connection or phone.  Tenant checks out and forgets to lower the heat?  That's no longer a concern (or unnecessary expense) with a phone-enabled remote thermostat or Internet thermostat that allows you to regulate the temperature from anywhere.  Some Internet thermostats can even be fitted with motion sensors that recognize when the house is occupied or empty and adjust the temperature up or down accordingly.
Don't be shy about alerting tenants of your utility and energy savings concerns.  A tactful reminder card in the kitchen or bathroom to use water sparingly or a note by the front door asking them to lower the heat when leaving are all perfectly acceptable strategies.
Done correctly, you can rent out your vacation home to help offset the costs of owning that second home.  But be sure to do your homework before you take the plunge and recognize that renting is a business.  Be prepared for the time commitment required to be a hands-on manager or pay a professional to manage the process for you.