The holidays are here again and everyone is looking for unique gift ideas. Here's a list of gift suggestions that that are original, useful and affordable – and sure to bring a smile to those special people on your shopping list.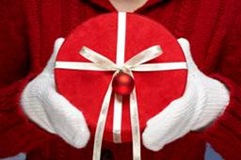 For Grandparents and Seniors
Amplified Alarm Clock with Wireless Vibrating Pad & Telephone Signaler – Do you know someone who is hard-of-hearing or hard to wake up, or both? This extra loud alarm clock wakes deep sleepers with a loud 90dB signal and/or vibration. The Amplicom TCL 200 Digital Alarm Clock can also signal incoming phone calls. Now offered for $72.00.
Wireless Motion Detector – No one wants to be surprised by strangers at the door. With this wireless passive infrared sensor, grandma can monitor an entrance, walkway or other covered location up to 600 feet away and be warned when a person or vehicle approaches. The Dakota Alert IRWR-3000 Wireless PIR is sold as a kit for $89.99. Extra sensors can be added.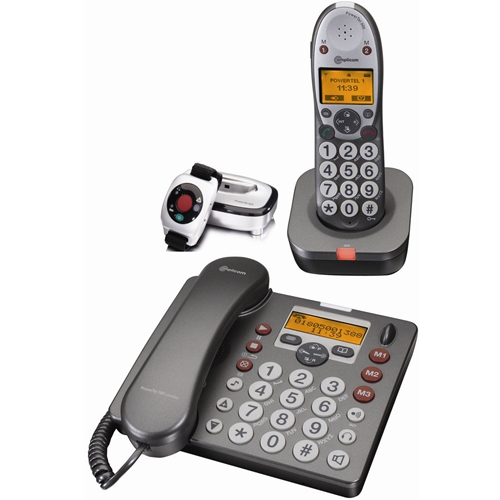 "All-in-One" Amplified Phone/Answering Machine/Cordless Handset/Emergency Transmitter – This complete phone package is great for anyone who needs quick dialing, easy answering and the ability to turn up the volume. The Amplicom PowerTel 680 comes with both corded and cordless phones with easy-to-see number pads and LCD displays. Also includes a wireless wrist shaker that signals incoming calls and doubles as an emergency alert transmitter. All this for $156.15!
For Pet Lovers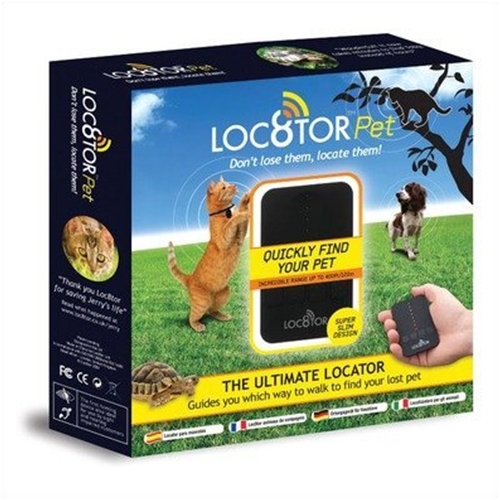 Loc8tor Pet Finder – Lost pets wearing a Loc8tor Pet tag on their collar can be found in minutes, instead of hours. The audio and visual cues provided by the ultra-portable locator handset guides you to within an 1 inch of your wandering pet! Comes with two mini-homing tags and priced at $99.95.
Wireless Pet Fence – Pets can romp freely and safely in a yard protected by a Petsafe Stay & Play Wireless Fence. The system is completely wireless and portable and effective for dogs and cats. Covers up to ¾ acre (210 feet in diameter) and can be expanded with additional wireless transmitters. A great gift for any pet lover offered at $329.95.
For Protecting The Little Ones
Digital Wireless Portable Baby Monitor with Wireless Night Vision & Audio –The Q-See Wireless Baby Monitor is the perfect portable solution for viewing and listening to baby and small children – even at nighttime! Transmits up to 300 feet away and features a 2.4" color LCD screen and 2.4GHz digital wireless technology that eliminates interference from other wireless devices. Get it now for $84.99.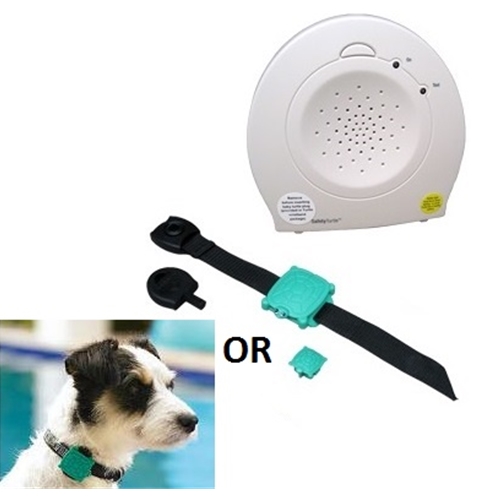 Safety Turtle Child or Pet Pool Alarm Kit – Children love wearing the colorful Safety Turtle wristband, and parents love the extra layer of protection that the Safety Turtle water immersion system provides young children when they are near open water. Once activated, the alarm continues to sound until it is reset. A special turtle attachment for pet collars is also available. Keep precious tots and pets safe for only $176.98.
"Nanny Cam" Alarm Clock – Working parents will appreciate this digital clock radio that does double-duty as a covert surveillance camera. The SleuthGear Alarm Clock with USB Receiver with Remote View features a built-in camera and transmitter that streams video live to a PC or Smartphone so you can view what's happening at home from virtually anywhere. Provides parents with invaluable peace-of-mind for only $299.00.
For All Homeowners
Wireless Motion Sensor Light – No one likes returning home to a dark house. Here's an easy-to-install motion activated light that comes on when someone passes by the wireless motion detecting sensor. Sensor operates up to 500 feet away. Also features light-sensing technology so light won't activate during daylight. Get the Skylink Home SK-9 Wireless Remote Screw-IN Motion Activated Light Kit now for $38.96.
FloodStop for Washing Machines – Washing machine floods can happen at any time and do extensive damage, especially if the leak goes undetected while homeowners are at work or on vacation. A FloodStop Automatic Water Shutoff System automatically turns off hot and cold water to protect homes from flooding 24/7. This is a very original gift idea for $147.95 — great for vacation homeowners, too.
Comfort Call Phone Thermostat – How cool would it be to call and "talk" to your thermostat by phone from anywhere to raise or lower the temperature? The Venstar Comfort Call Thermostat Kit lets you do just that! It's compatible with all heating/cooling and heat pump systems and has a one-day programmable feature to save on energy. Affordably priced at $196.98.
For the Tech Savvy
Wi-Fi Thermostat – Here's a thermostat that can be programmed and controlled wirelessly through a Wi-Fi connection or through an iPhone app for users on the go. When properly programmed, homeowners can save up to 15-20% annually on cooling costs – so it's a gift that keeps on giving! The Intwine IECT210 WiFi Thermostat is compatible with all popular residential heating and systems. Offered for $168.67.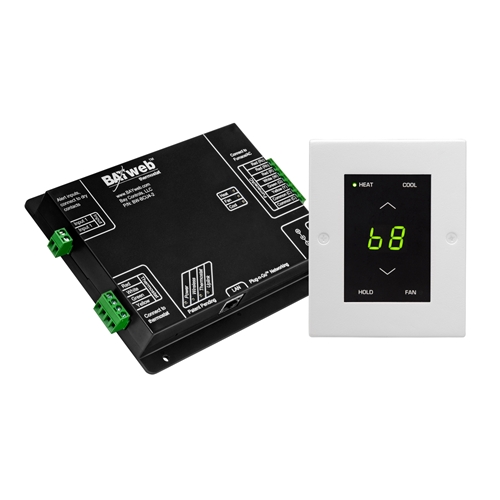 BAYWeb Internet Thermostat – If there's someone on your gift list who loves controlling their world via their Smartphone or Internet, than the new BAYWeb Internet Thermostat is for them. Designed for easy installation, the fully-featured BAYWeb saves the maximum amount of energy almost effortlessly and performs comprehensive energy management reporting, analysis, and alerting functions. Get the standard model for only $195.00.
Stand-Alone Cellular Remote Alarm System – This revolutionary alarm module by AGM communicates via a GSM cellular signal, so it works even if burglars cut the phone line. It's also the perfect alarming solution for homes without a landline phone. The AGM cellular alarm module has four dry contact inputs and four outputs and can also be used with any device that needs a dial tone. On sale for only $249.99!
For The Vacation Cottage
PhoneAlert Freeze and Flood Alarm – Here's an affordable freeze alarm with lots of features. The Reliance Controls THP201 PhoneAlert monitors for temperatures below 45oF, power outages and floods (water sensor is included) and sends a voice message to up to three phone numbers. On sale now for $74.99.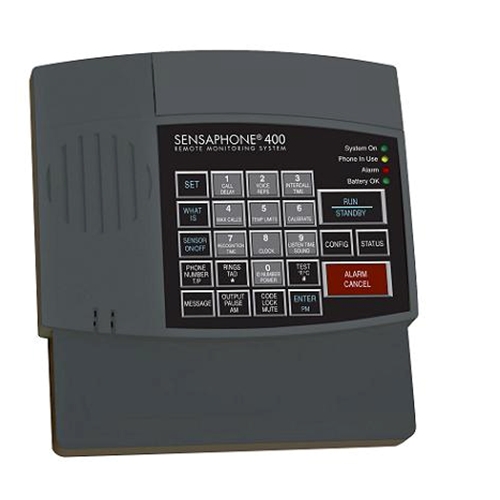 Freeze Alarm – For the cottager on your list who wants to monitor temperature and power outages, the Intermediate Freeze Alarm is a sophisticated solution with adjustable temperature set-points and customizable voice messages for only $145.00. Sends alerts to up to three phone numbers. Easy programming, automatic reset and quick programming makes this our best freeze alarm ever.
Sensaphone CottageSitter Remote Monitoring System – Second homeowners will get total peace-of-mind with a Sensaphone 400 CottageSitter that remotely monitors for temperature extremes, break-ins, flooding, power outages and more. Add a special thermostat and they can also adjust heat/AC by phone. Sends phone alerts to up to four phone numbers. Specially priced for the holidays at $355.50.
For The Security Conscious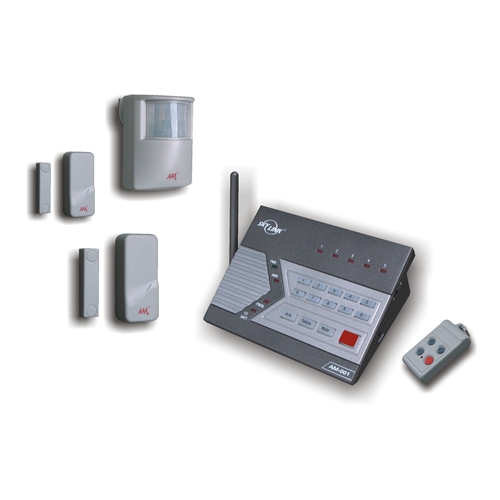 Skylink AAA+ Home Smart Center – This product is a complete wireless security system…and a home automation center too! Easy to install and set up, the Skylink AM-100 security system features rolling code technology, 5 programmable and supervised zones, and it works up to 10 sensors, 5 control modules and 5 keychain remotes. Also allows remote control of household appliances and lights. You can get all of this for only $109.98.
WisDom Wireless Security System Kit — Rokonet's WisDom systems earned the "Best Buy" award from Consumer's Digest for meeting quality and value standards. On sale now for $199.99, the WisDom Basic Kit is the ideal solution for economical and reliable security and environmental monitoring. The recipient of this gift will appreciate the easy do-it-yourself installation and no monthly monitoring fees.
Smart Phone Compatible DVR Security System w/ 4 Night Vision Cameras – Here's a complete do-it-yourself DVR security system by SVAT that lets you view live video footage from any smartphone so you can monitor your property from anywhere! Setup is fast and hassle-free because everything is included and an interactive coaching menu helps you along the way. Incredibly full-featured and incredibly priced at $399.99 for the holidays!
For The Guy Who Has Everything
Barbecue Tool Kit – For the master of the grill, the Maverick BBQ Accessory Kit includes five must-have tools: a spatula for flipping, tongs for spearing and turning, a basting brush, grill cleaning brush, and Maverick's ET-64 Fast Read Redi-Fork Pro LCD Thermometer. Comes in an attractive carrying case and priced at $54.99.
USB Data Recovery Stick – Any guy who uses a computer will be amazed at what the Recover It Stick can do! Works on most devices with flash memory and provides forensic quality data recovery of over 25 different types of files. Retrieves deleted data even after the recycle bin is emptied and scans deleted images and Internet cache files. Use it to create reports to see what your kids or employees are saying to people online. This is a gift he will definitely thank you for and is priced at $159.00.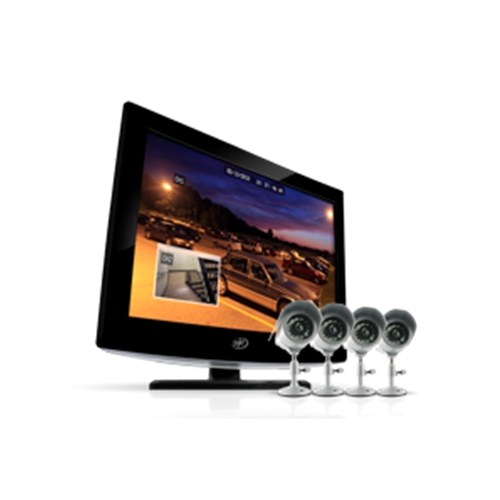 19″ LCD All-In-One Security System with 4 Indoor/Outdoor Cameras – Whether your "King of the Castle" wants to protect his home or business, he'll love this advanced all-in-one system by SVAT that features a DVR that is built into a sleek LCD monitor; 4 high-resolution, indoor/outdoor night vision cameras; and H.254 Compression that allows a month of real-time, flawless video recording. On sale now for $799.99.